1 1/4" Carbide Insert End Mill - 3/4 Shank
Model #: IEM-1250-W3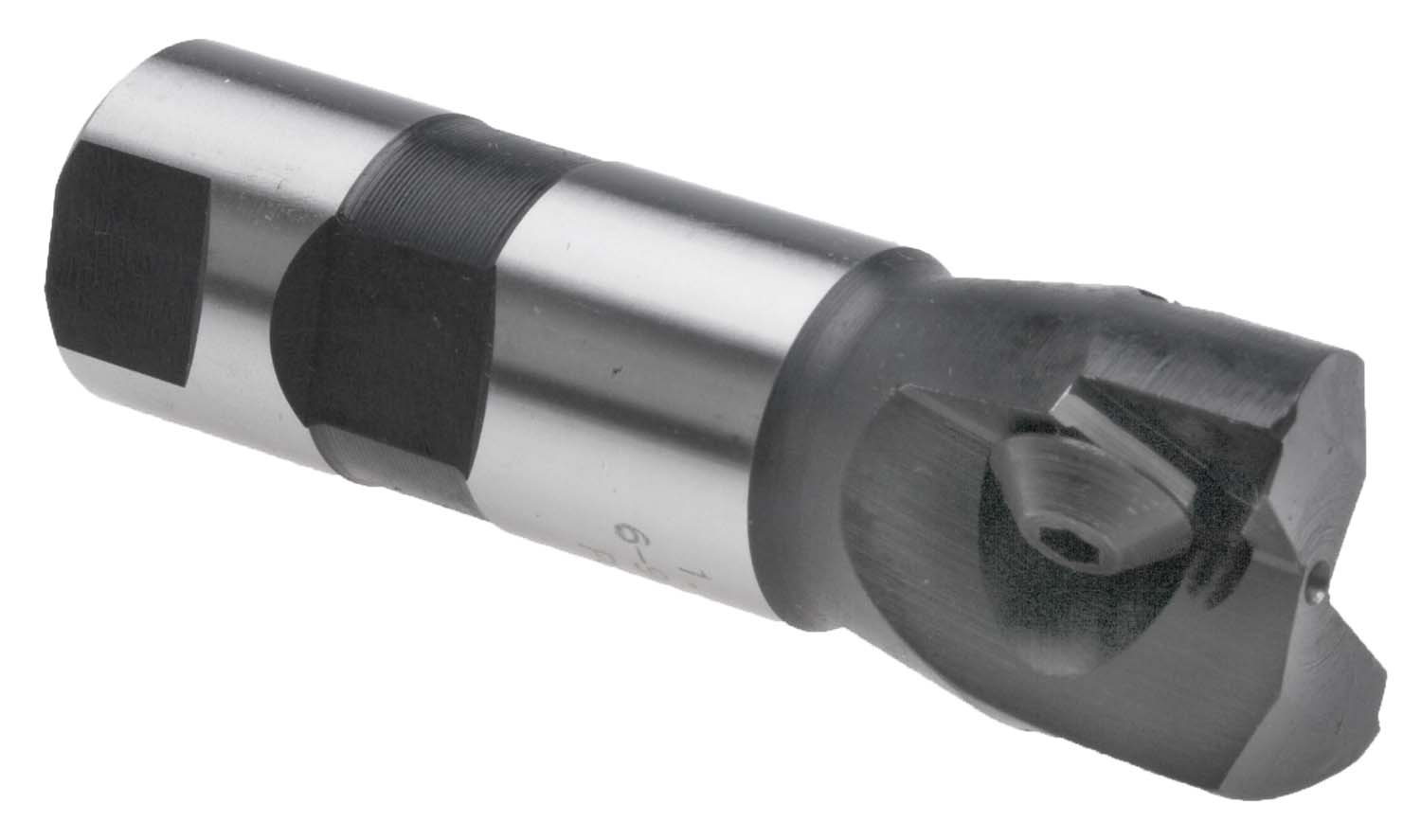 Price: $82.60
Cutting Diameter: 1-1/4"
Number of Inserts: 2
I.C.: 3/8"
Shank: 3/4"
Positive rake, 90 Degree right hand cut.
Adaptable for N.C. machining.
Cutting rake angle 0 Degree;
Axial rake angle 0 Degree;
Setting angle 90 Degree.
Each end mill includes 1 set of screws.
These end mills typically use TPU, TPG, or TPC-32YR triangular inserts with the appropriate I.C. dimension.
Inserts are NOT included with the end mill.
Sorry, we're currently out of stock on this item.