TNMC-32NGL -125 Grade TNC (TiN Coated) .125 Wide LH Carbide Grooving Insert (currently unavailable)
Model #: CI-TNMC-32NGL-125 -TNC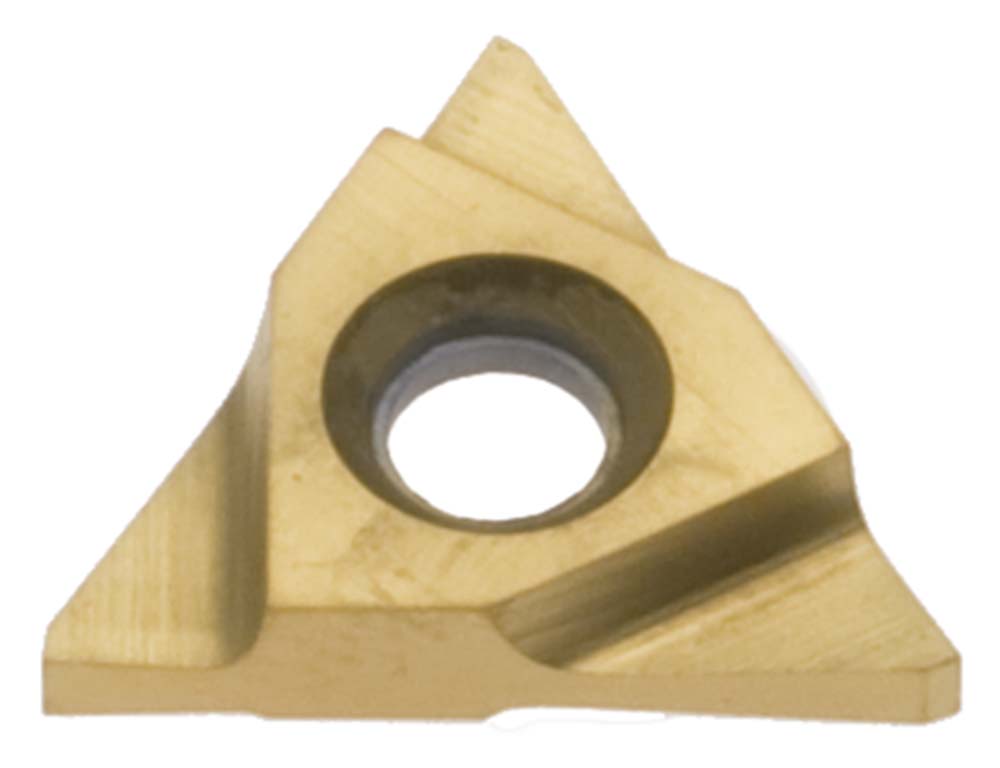 Price: $16.60
Buy 50 or more for only: $14.94 each
I.C.: 3/8"
B: 0.306
Thickness: 0.125
W: 0.125
Grooving-0 Degree Rake.
Double Countersink hole.
Grade TNC, Gold (TiN) Coated C5 for longer tool Life.
The I.C. dimension is the diameter of a circle that could be drawn within a triangular insert, touching the midpoint of each side.
Sorry, we're currently out of stock on this item.