ACC-ZERO Zero-Set Indicator Holder-Import
Model #: ACC-ZERO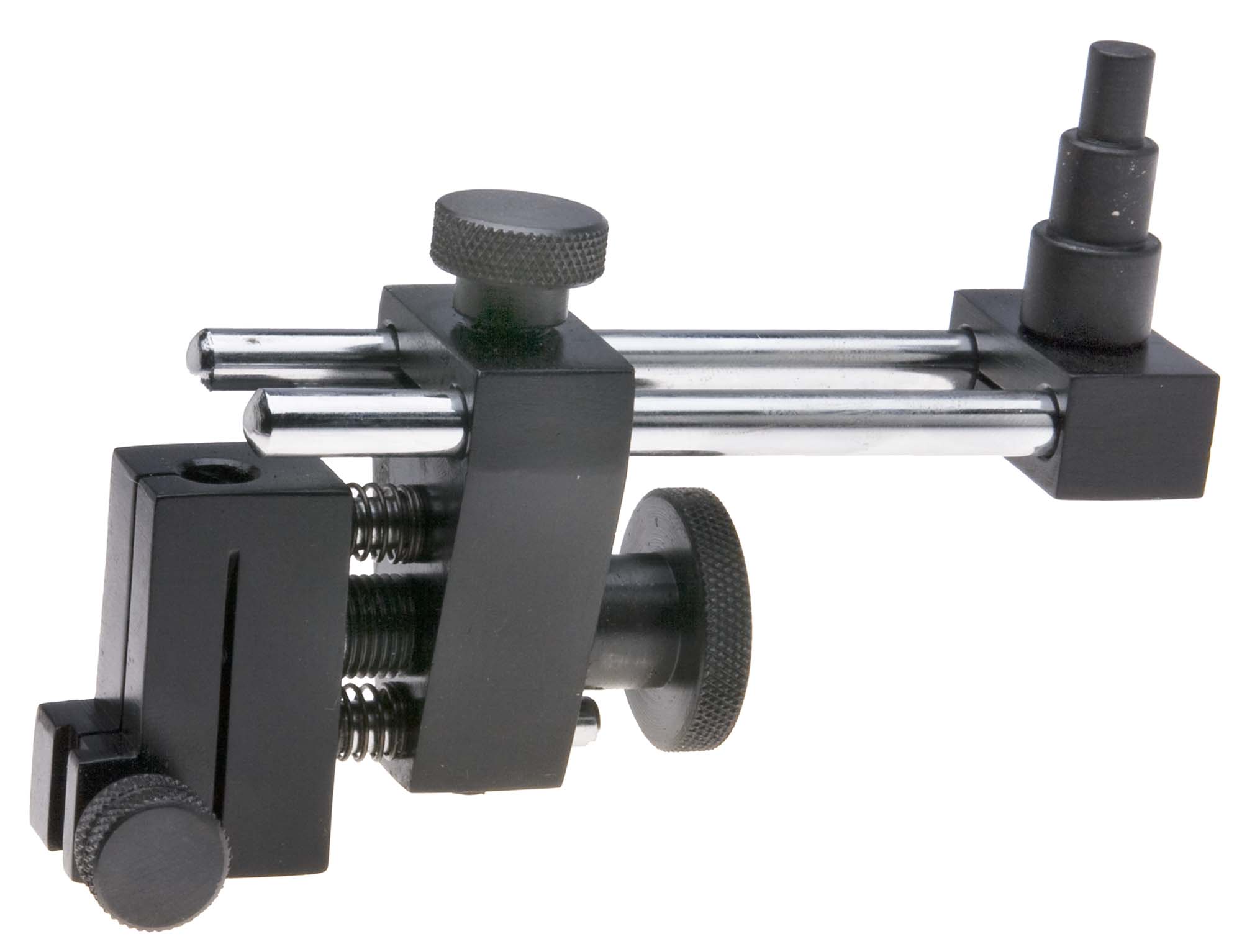 Price: $22.50
Used to check the alignment of round material on a Milling Machine.
Fits all dovetail equipped Dial Test Indicators.
The Zero-Set fits all dovetail equipped indicators, and is used to check the alignment of the centers of round material in relation to the cutting head.
Speeds up set-up operations tremendously! Manufactured with 1/4", 3/8", and 1/2" spindle post and has an effective measuring range of 3/8" to 10". Quick adjustments and line adjustment controls. Model ACC-ZERO is a quality import and does not take the zero-set universal attachment. Indicator is not included.