BBCA-3/4-S 3/4" Shank Carbide Tip Boring Bar Set - 12 Piece
Model #: BBCA-3/4-S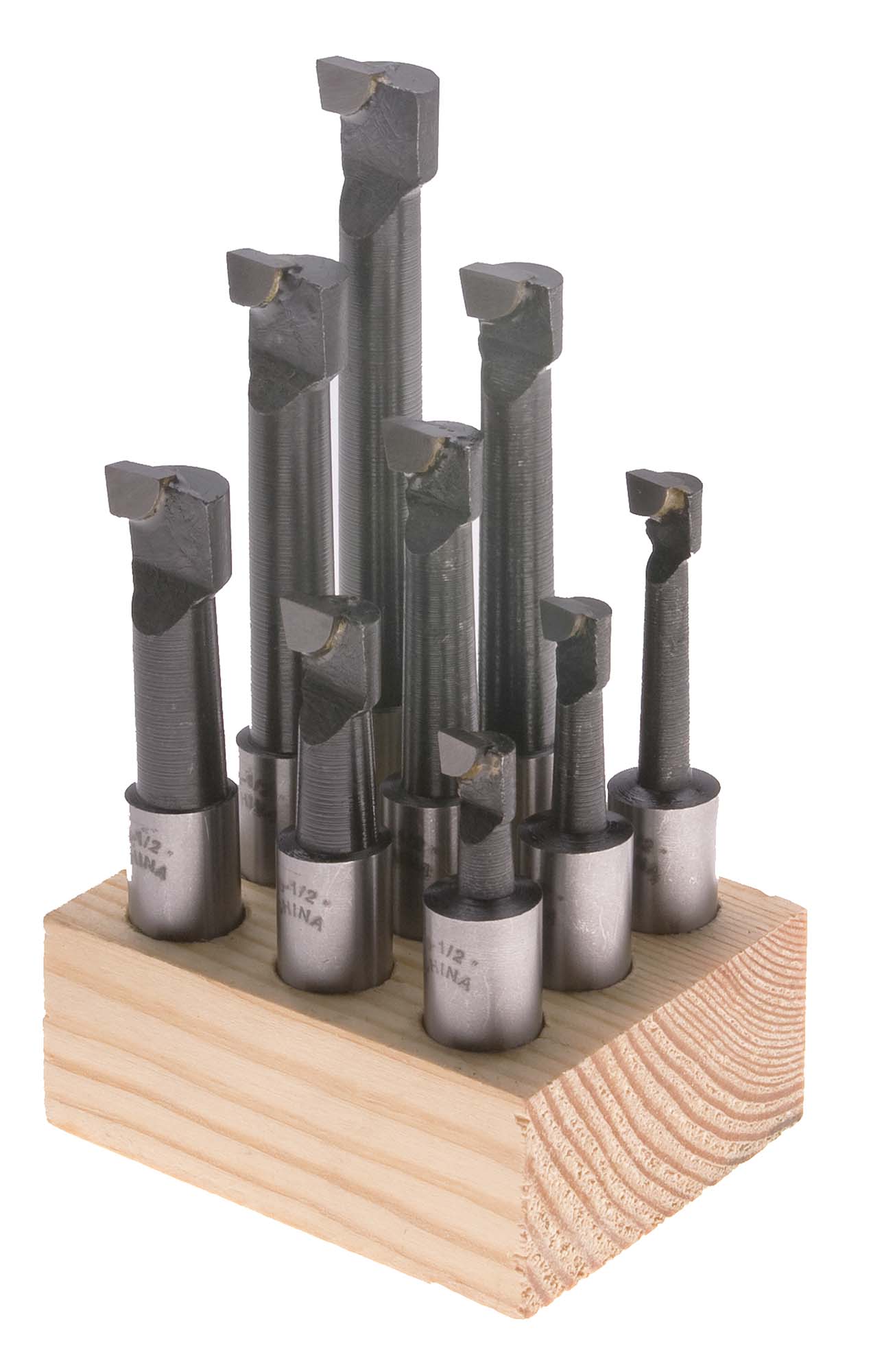 Price: $57.90
Description: 3/4" Shank 12Pc Carbide Tip Boring Bar Set, 1095-9961
Grade C6 Carbide Tips brazed on Steel Shanks
Alloy steel shanks.
All shanks ground to +.0"-.0010".
Designed so that the same bar can bore flat bottomed holes or face.
By special grinding of cutting edge you can thread, groove or use the bar for automatic operations.
These bars are made of extra heavy construction insuring that more steel is behind the cutting face for chatter-free and heavier cuts.