1" -14 M K Morse BiMetal Matrix II Band Saw Blade - 100 Foot Roll
Model #: BSBM-1-14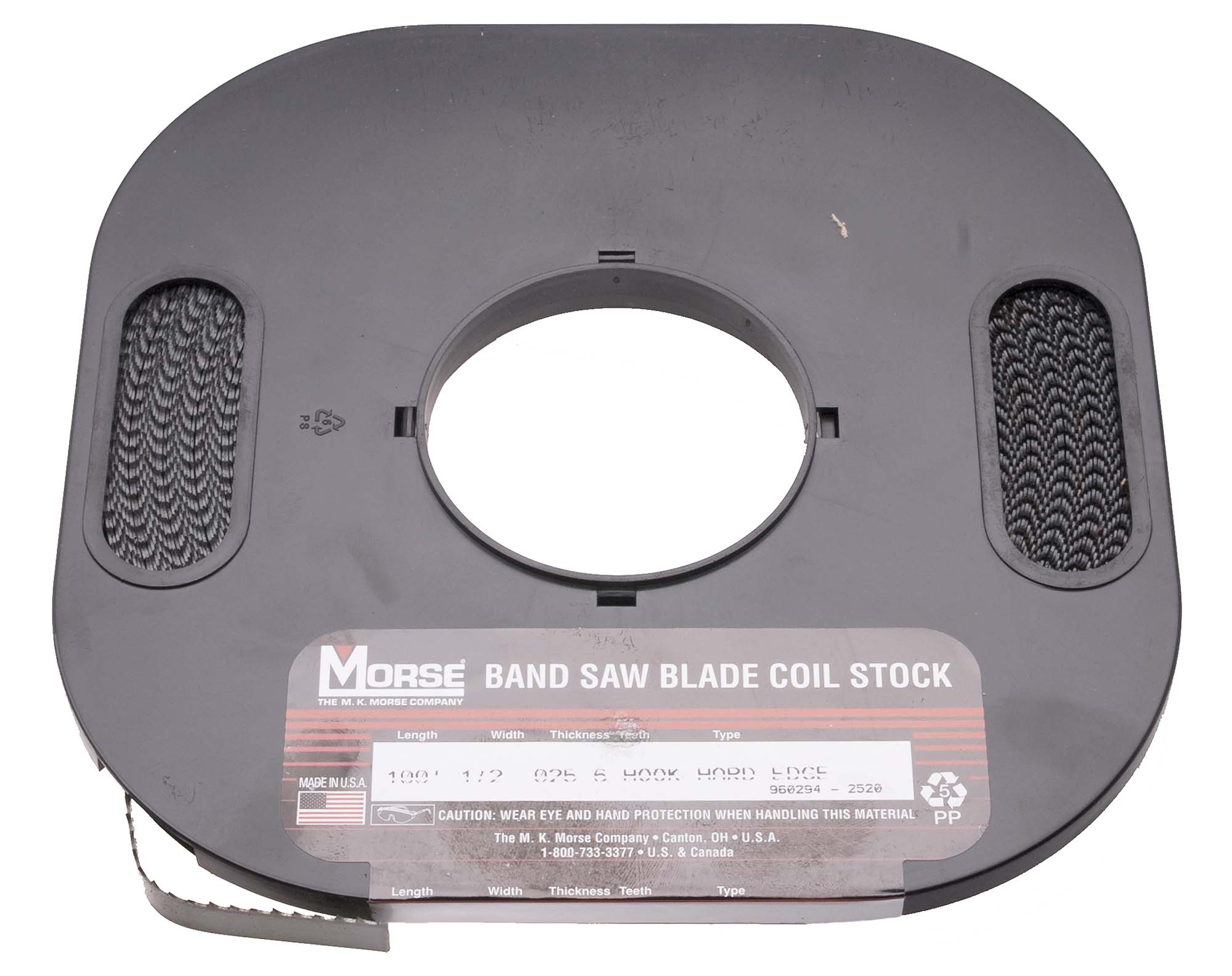 Price: $447.20
Width: 1"
Teeth Per Inch: 14
Thickness: .035"
Bi Metal Matrix II. Boxed in 100 foot rolls.
Made in USA by M.K. Morse Co.
BiMetal Matrix II blades offer longer life and a lower cost-per-cut than carbon blades.
BiMetal blades are available in:
Regular Tooth pattern for most applications (Raker set - this is provided except where Hook or Variable Pitch is specified),
Hook Tooth (with 10 degree positive rake for greater feeds) for non-ferrous metals and thick materials,
and variable pitch. Variable pitch (such as 6/10) can handle a wider range of application sizes and reduce noise and vibration.