M K Morse 3/4-3 Hook USA Carbon Steel, Hard Edge, Flex Back Bandsaw Blade - 100 Foot Roll
Model #: BSFB-3/4-3H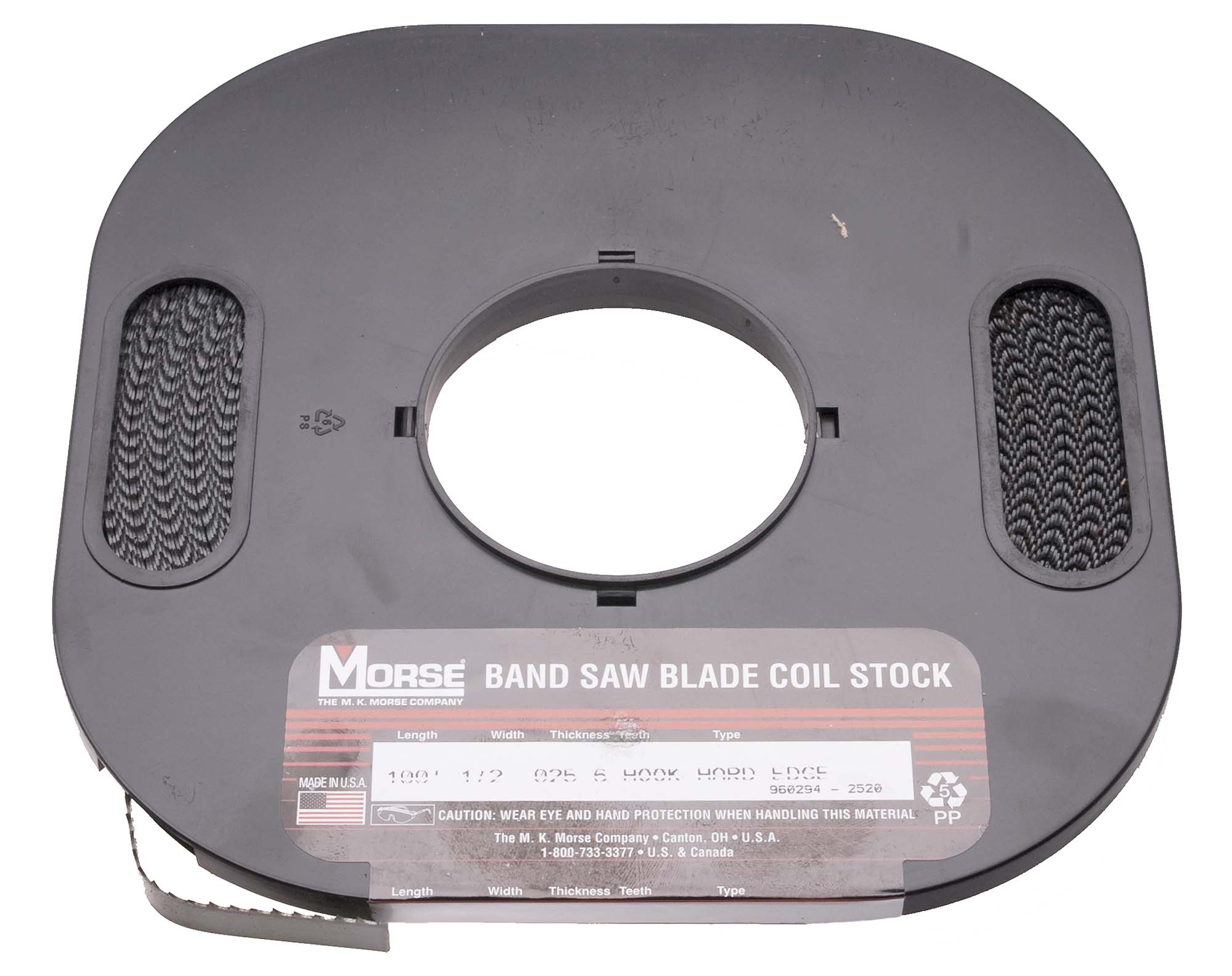 Price: $103.10
Description: 3/4-3 Hook 100 Ft Roll M K Morse Carbon Bandsaw Blade, 1861-0094
3/4" Wide, .032" Thick
Teeth Per Inch: 3 hook
Carbon Steel Hard Edge Flexback Blades.
Made in USA by M K Morse.
Boxed in 100 foot rolls.
Metal Cutting - Hard Edge - Flexible Back.
Flexback blades are available in:
Regular Tooth pattern for most applications (Raker set - this is provided except where Hook, Skip, or Wavy is specified),
Hook Tooth (with 10 Degree positive rarrous metals, wood, and thick materials, or
Skip Tooth for more chip clearance on soft materials such as aluminum, soft brass and plastics.