1/4" diameter head, 1/8" Shank USA Carbide Burr Set - Double Cut - 9 Burrs
Model #: BUR-ST-51-DC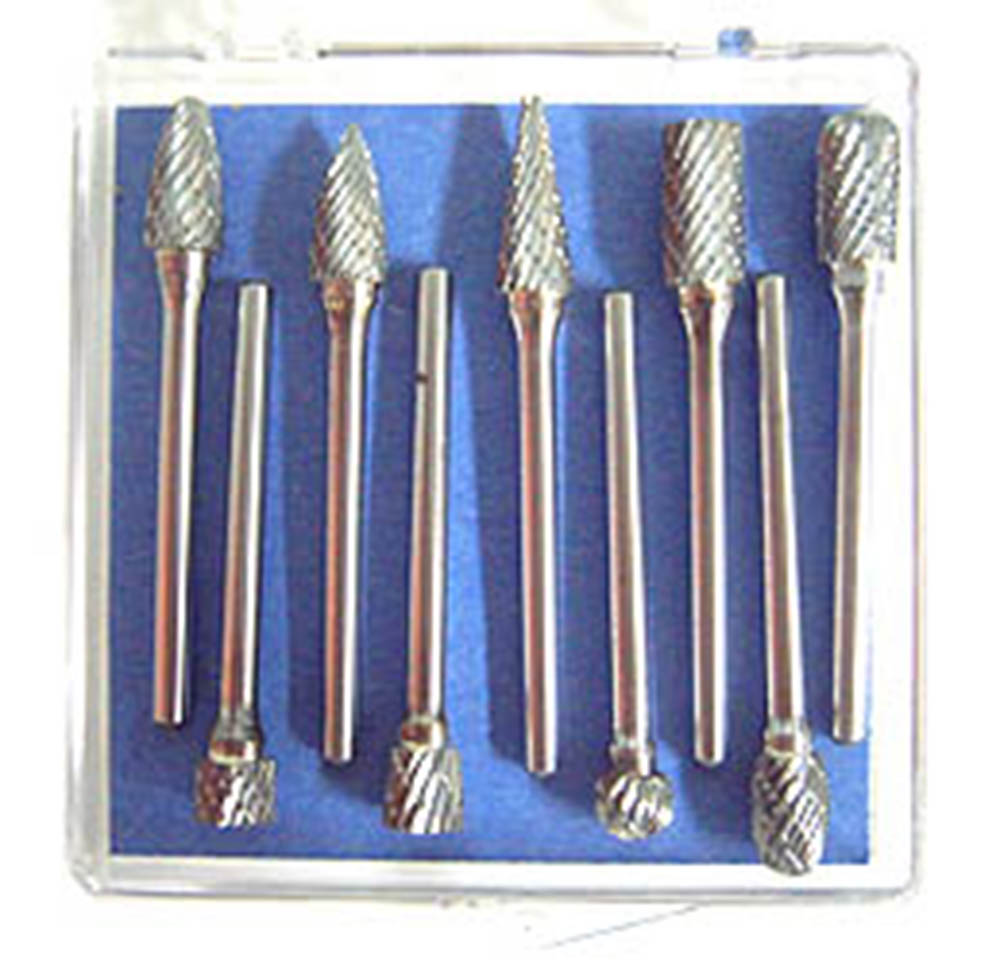 Price: $59.40
Set of 9 different shapes. (NOT in a case.)
All burrs have 1/8" shanks and 1/4" diameter heads.
Double Cut
Made in USA
Includes cylindrical, ball, oval, tree, cone, inverted cone shapes.
1/4" Diameter heads mounted on 1/8" shanks.
Made in USA.
Set BUR-ST-51-DC - 9 piece double cut set.
Shapes in set are SA-51, SB-51, SC-51, SD-51, SE-51, SF-51, SG-51, SM-51, SN-51.