1/16-1/4" by 64ths VME Cobalt Jobber Drill Bit Set in Metal Case
Model #: DSCO-13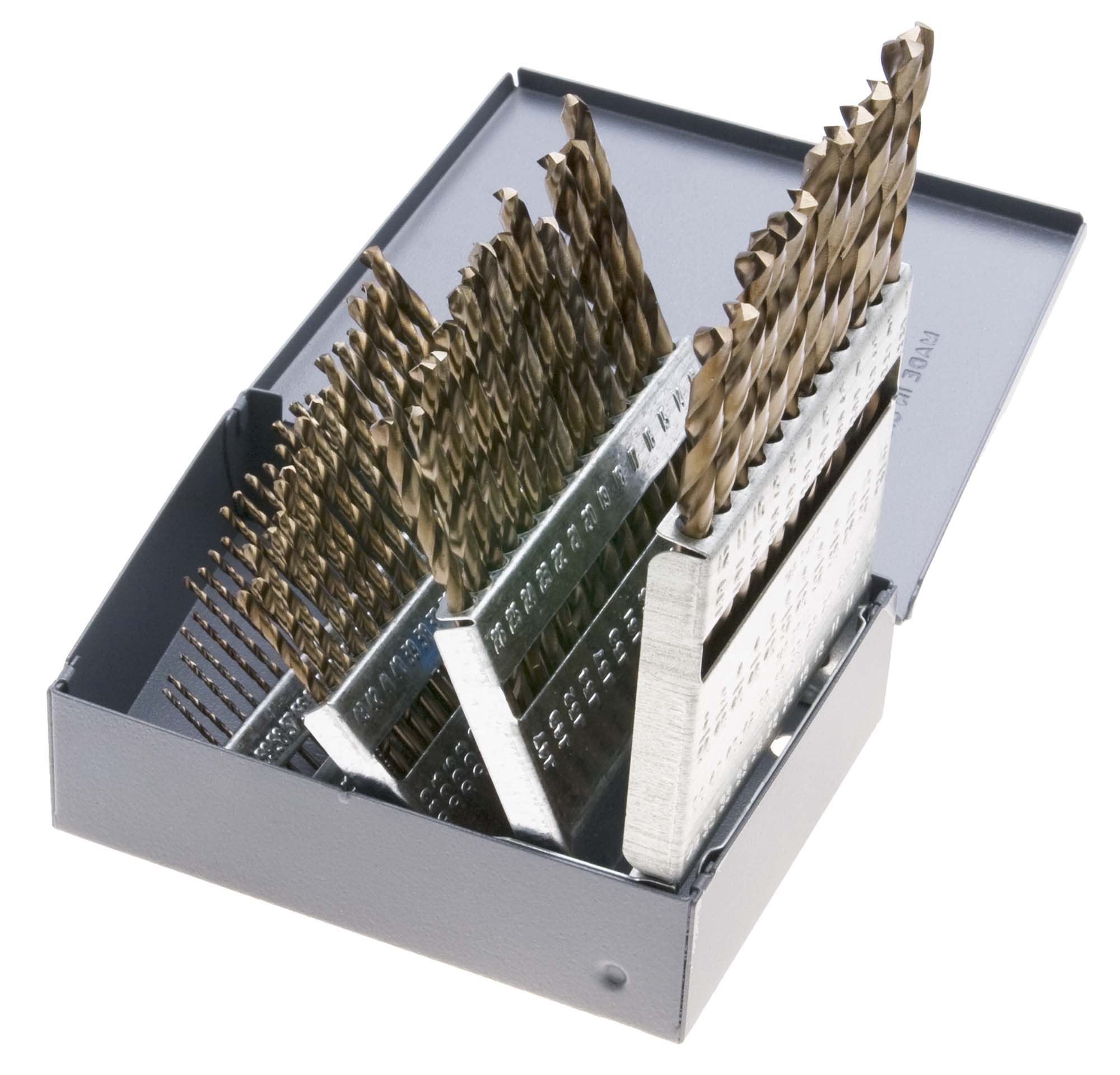 Price: $17.90
Sizes: 1/16 - 1/4" by 64ths
Number of Drills: 13
In Metal Case.
Cobalt Drills are recommended for drilling stainless steel.
Sets of Cobalt Jobber Length Drills in metal case.
Cobalt drills will take more heat than High Speed Steel drills, extending their life and allowing them to better cut hard materials such as stainless steels.