1/6 HP Foredom Grinder Kit (chuck style)
Model #: FOR-2272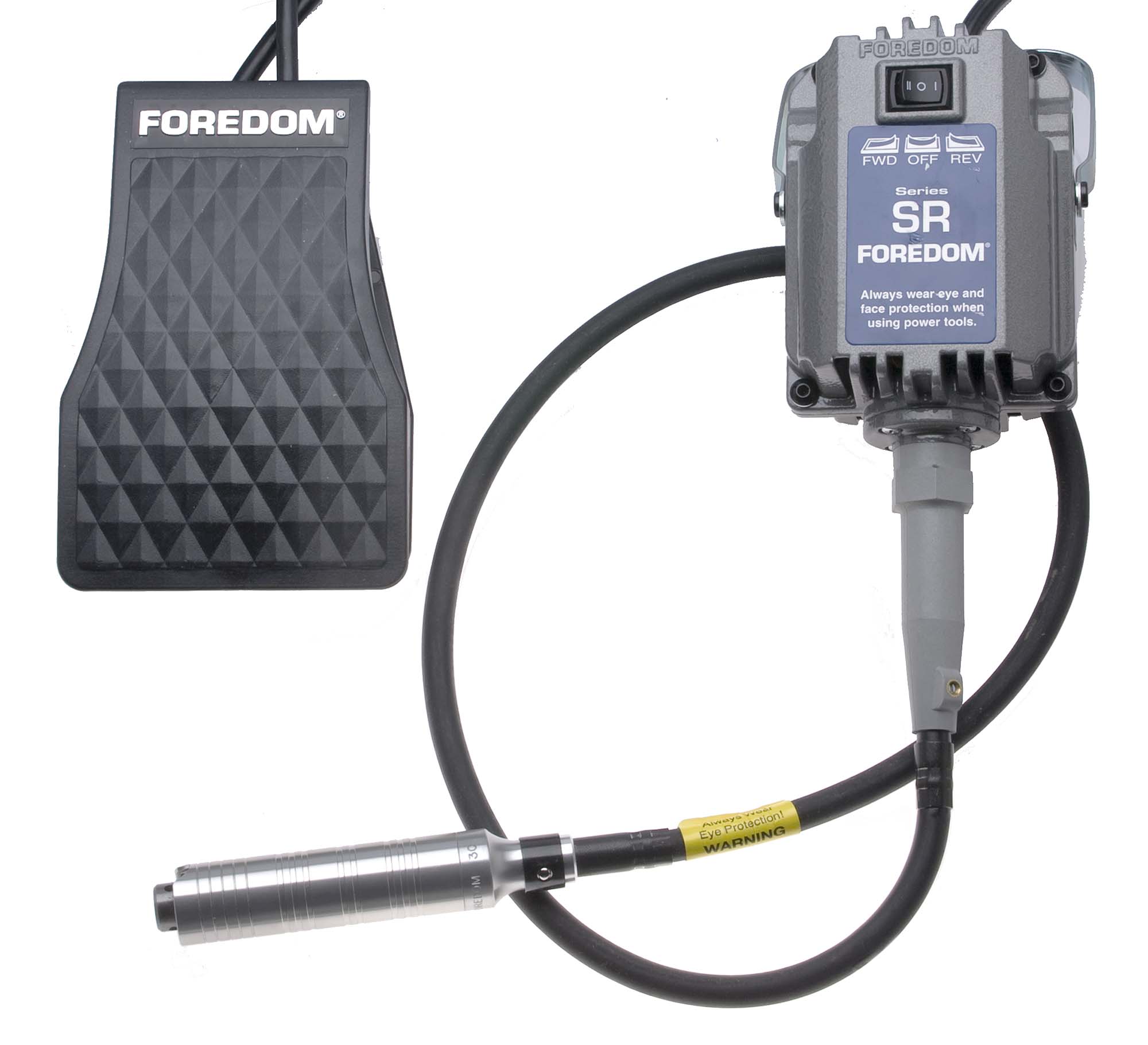 Price: $372.00
Description: 1/6 HP Foredom Grinder Kit 2272 (chuck style)
Horsepower: 1/6
Shanks held: 0-5/32
Accessory Kit: 84 pc.
Made in USA.
Each kit contains Motor, Handpiece, 39" Flexible Shaft, Foot Control, Accessory Kit and greases.
The most economical way to move up to Foredom quality.
Model FOR-2272 General Applications Kit includes: 1/6 horsepower 18,000 rpm "SR" motor, #30 handpiece with 0-5/32" chuck, #21 (84 piece) accessory kit.