Fowler 52-483-888 Deburr Set
Model #: FOW-52-483-888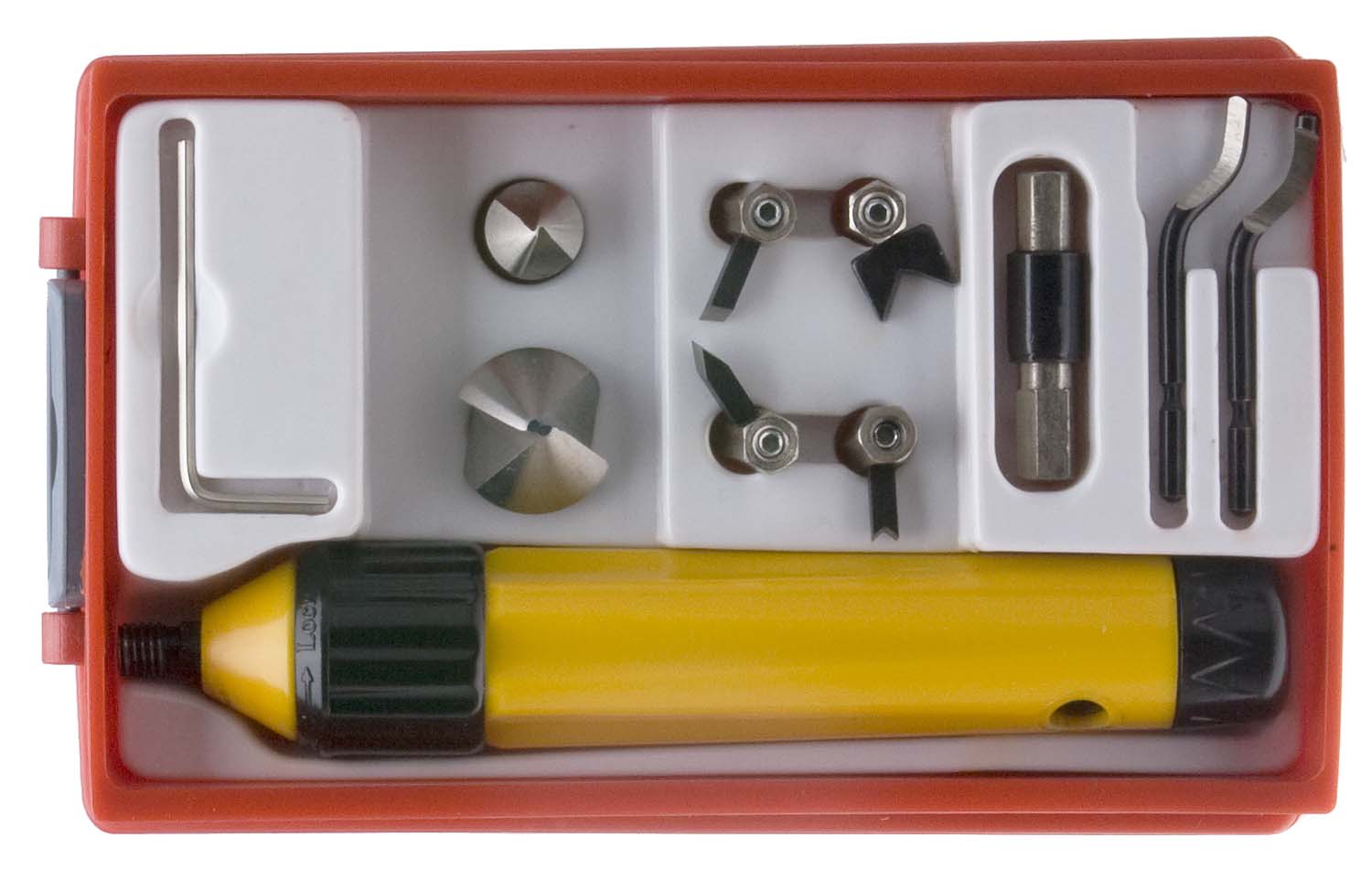 Price: $40.20
Fowler Universal Deburring, Cleaning, and Countersink Set.
1 universal handle
1 extending holder, with 2 threaded ends
1 Deburr blade holder for S series deburr blades.
2 S series heavy duty deburr blades
1 countersink for 12mm/ 1/2" diameter.
1 countersink for 20mm/ 3/4" diameter.
4 cleaner blades for sheet metal, small ridges, corners, and slots.
All in a fitted case.
Interchangeable with Noga and Vargus Deburring systems.