Fowler 52-562-105 X-Test/Xtra-Mag Base Set
Model #: FOW-52-562-105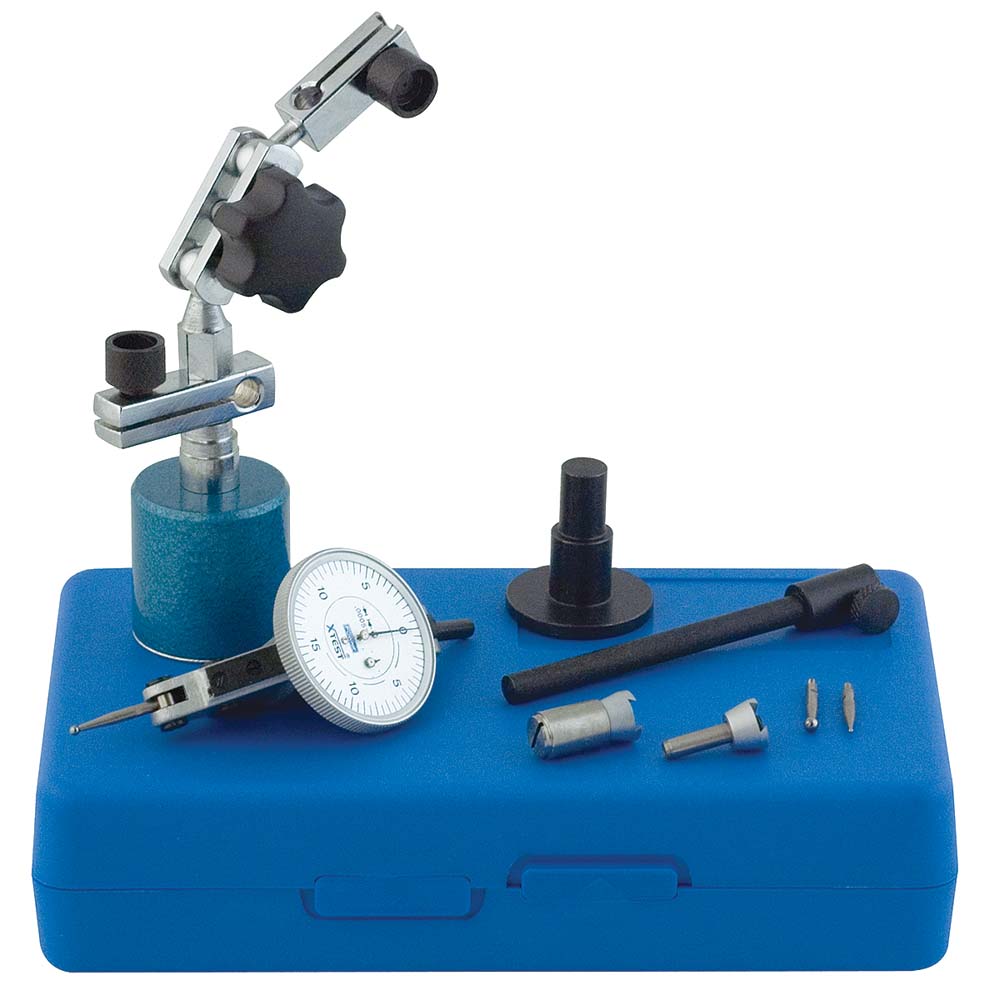 Price: $163.20
Fowler X-Test Indicator and Xtra-Mag Base Combination Set.
This Combo Set includes both the X-Test indicator and the Xtra Mag Base in a fitted case.

The X-Test Indicator features:
Range: .060"
Graduation: .0005"
Dial reading: 0-15-0
Jeweled movement.
Revolution counter.
Easy-to-read tilted dial.
Automatic reversing.
210 degree swivel arm.
3 Tungsten carbide points: .040", .080", .120"
Complete in custom molded case.

The Xtra-Mag base features 2 ball sockets, a microfine adjustment screw, a 3.5" extention arm, and a dovetail mount for the indicator.