VME Telescoping Gage Set, 5/16 - 6"
Model #: GA-5903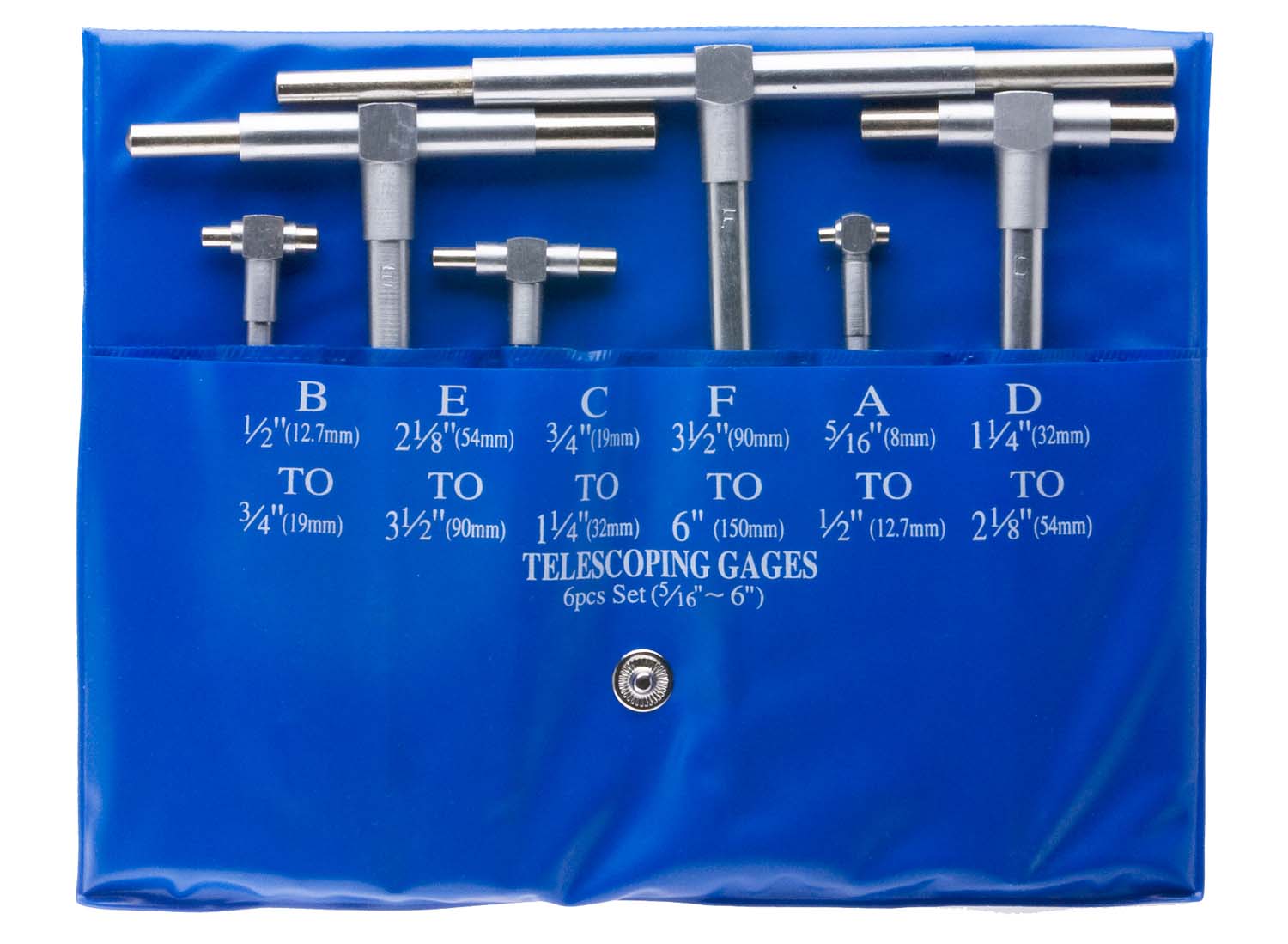 Price: $16.90
6-Piece Set.
5/16" to 6" .
Double Action self-centering for quick checking of inside measurements (set of 6).
Uniform contact pressure.
Plunger or gage expands in hole to be measured, locked in place and gage is removed from hole.
Final hole size is obtained by measuring over contacts with a micrometer.
Contact Points are of hardened tool steel and precision ground on the end measuring radius.
Six Telescoping Gages (set) are supplied in a handsome fitted carrying case.
Satin chrome finished.
Constant spring tension for uniform feel.
Rigid handle with self-centering feature.