General 16ME Multi-Use Rule and Gage - General
Model #: GEN-16ME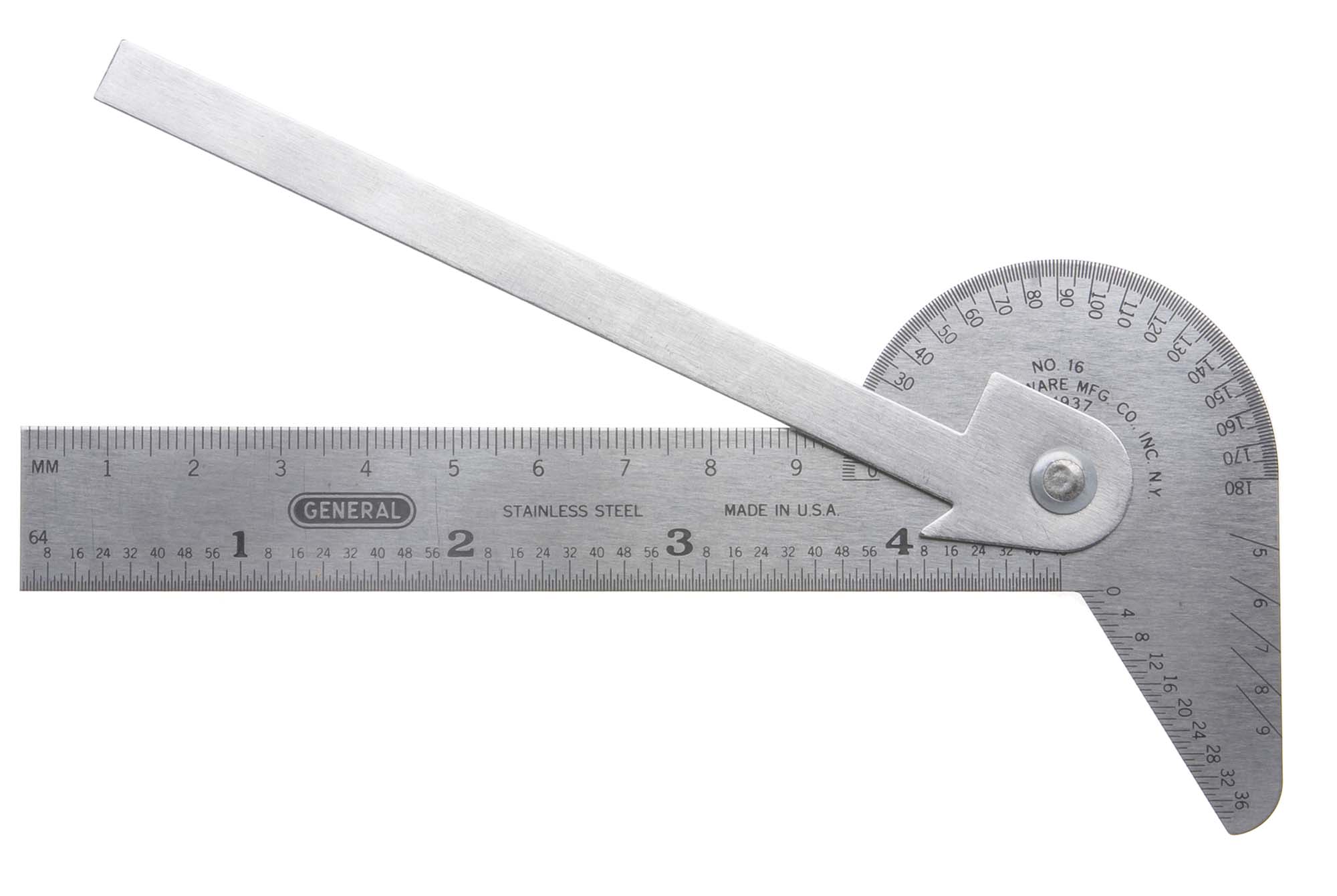 Price: $13.35
Description: Multi-Use Rule and Gage, General
Works as a protractor, drill point gage, and center finder.
Rule reads 64ths and mm.
Tap drill chart on back.
Stainless Steel.
Made by General Tools.
4" rule graduated in 64ths & millimeters.
Used as a drill point gage, square, bevel protractor & center finder.
Tap & drill table included.
Made of stainless steel.