General 520 Precision Adjustable Trammels
Model #: GEN-520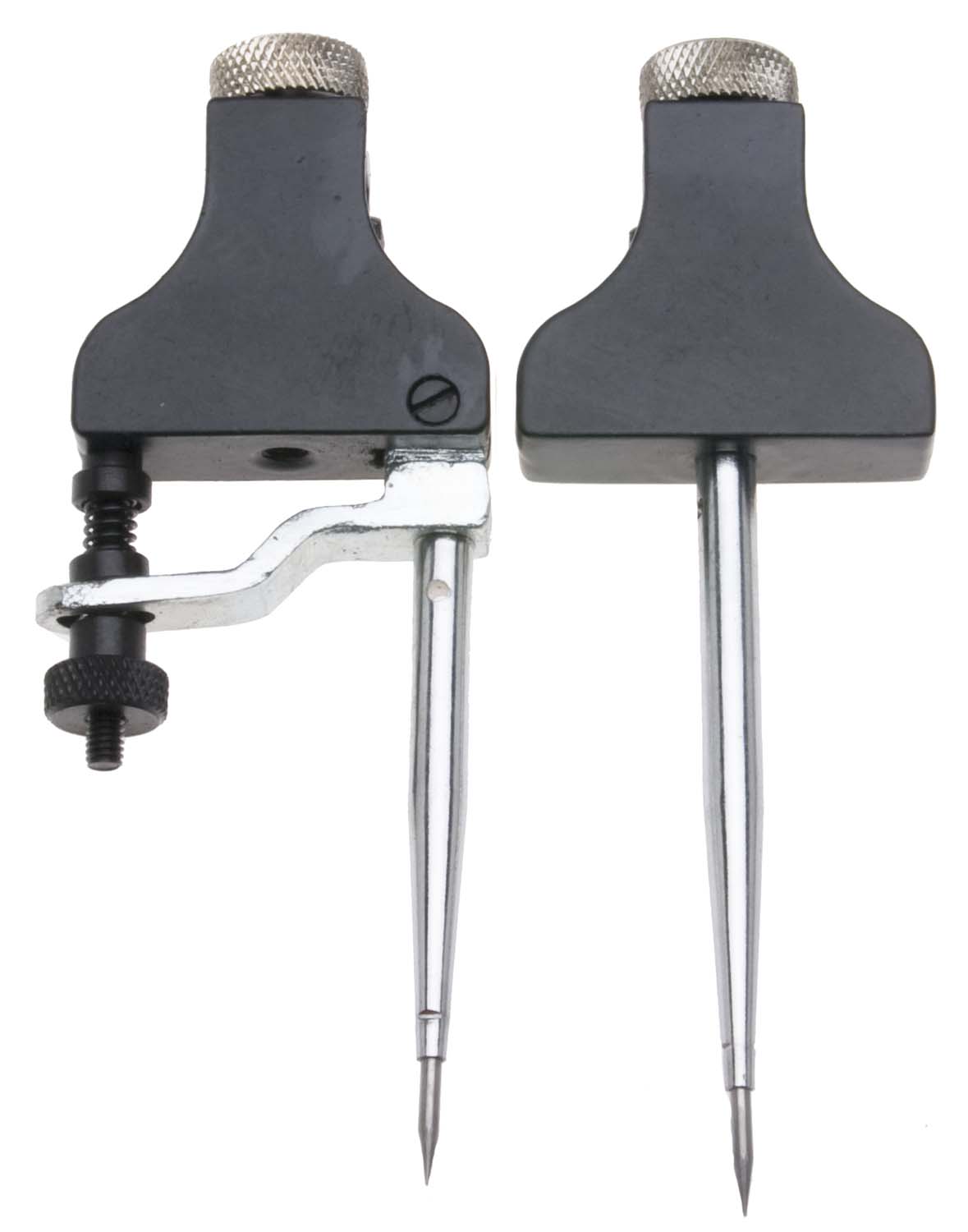 Price: $34.90
Draw large circles and measure sizable distances with the accuracy of a divider.
Fine adjusting screw sets points accurately.
Points are removable and may be replaced with the pencil holder.
Die-cast bodies with hardened and ground 3" needlepoint legs.
Clamp opening for beam is 3/8" x 3/4".
Conforms to government specifications GGG-T-661b.
Includes package of 12 Replacement Points model GEN-84P.