General 8078 19 Piece Ratchet Offset Screwdriver Set
Model #: GEN-8078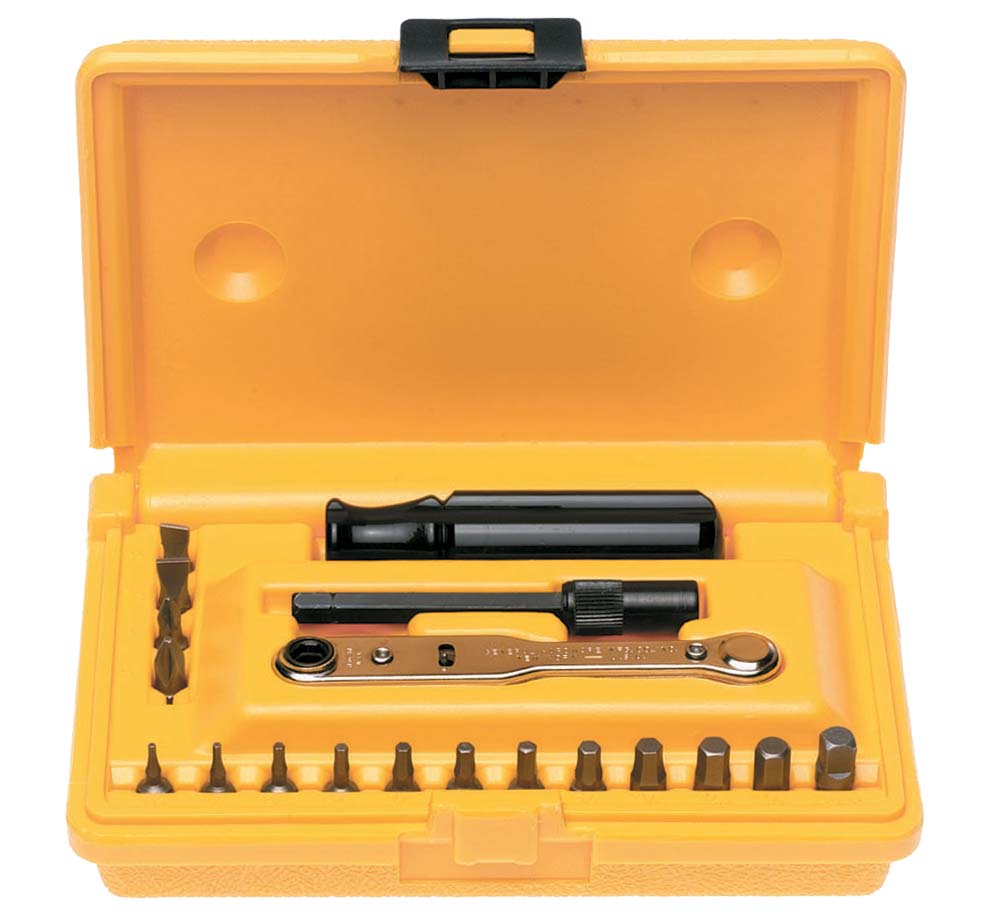 Price: $32.70
Description: 19 Piece Ratchet Offset Screwdriver Set WT:2200-206
Includes: reversible ratchet handle, 3-1/4" extension shaft, spinner screwdriver handle.
1/4" and 3/8" straight bits.
11 hex bits in sizes: .050", 1/16", 5/64", 3/32", 7/64", 1/8", 9/64", 5/32", 3/16", 7/32" and 1/4".
Hex wrench and screwdriver functions are combined in this unique multi-purpose set.
Ratchet drive handle reverses instantly for clockwise and counter-clockwise rotation for accessing hard-to reach screws.
Hardened tempered steel, black oxide bits and nickel plated steel ratchet handle.
Packaged in a convenient storage case.
Sorry, we're currently out of stock on this item.