General 840 Doweling Jig
Model #: GEN-840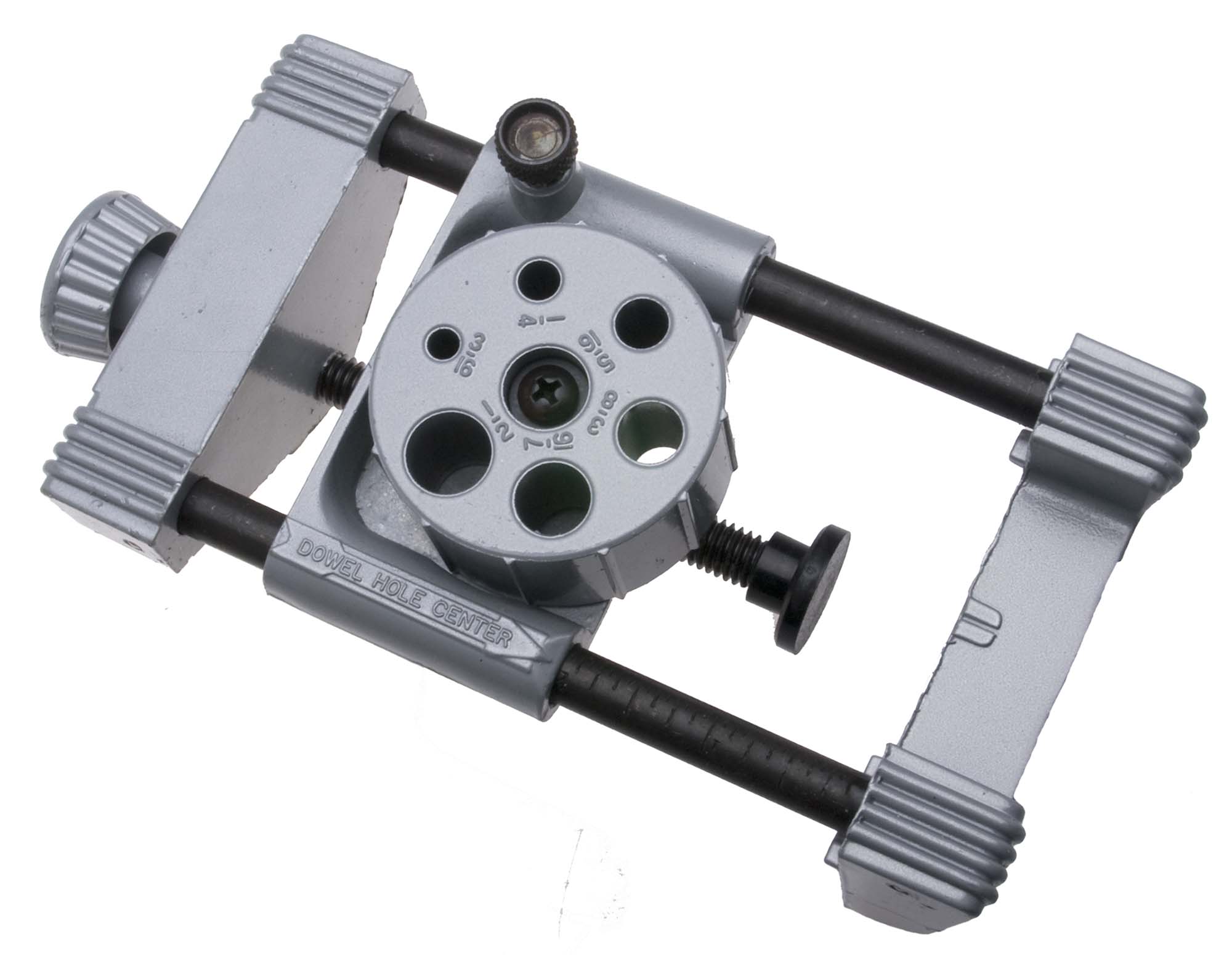 Price: $41.90
A precision jig that assures accurate line up pf dowel holes in furniture and carpentry.
Revolving turret has six twist drill sizes: 3/16", 1/4", 5/16", 3/8", 7/16", and 1/2".
Just lift and turn turret to lock in guide hole.
Guide bars are graduated for fast positioning of hole center points.
Clamp screw locks tool onto work from 0" to 4" in width.
Rust resistant plated turret and parts and painted die-cast body.
Instructions included.