11mm x 1.25 Metric Hex Rethreading Die - Carbon Steel
Model #: HDM-11-1.25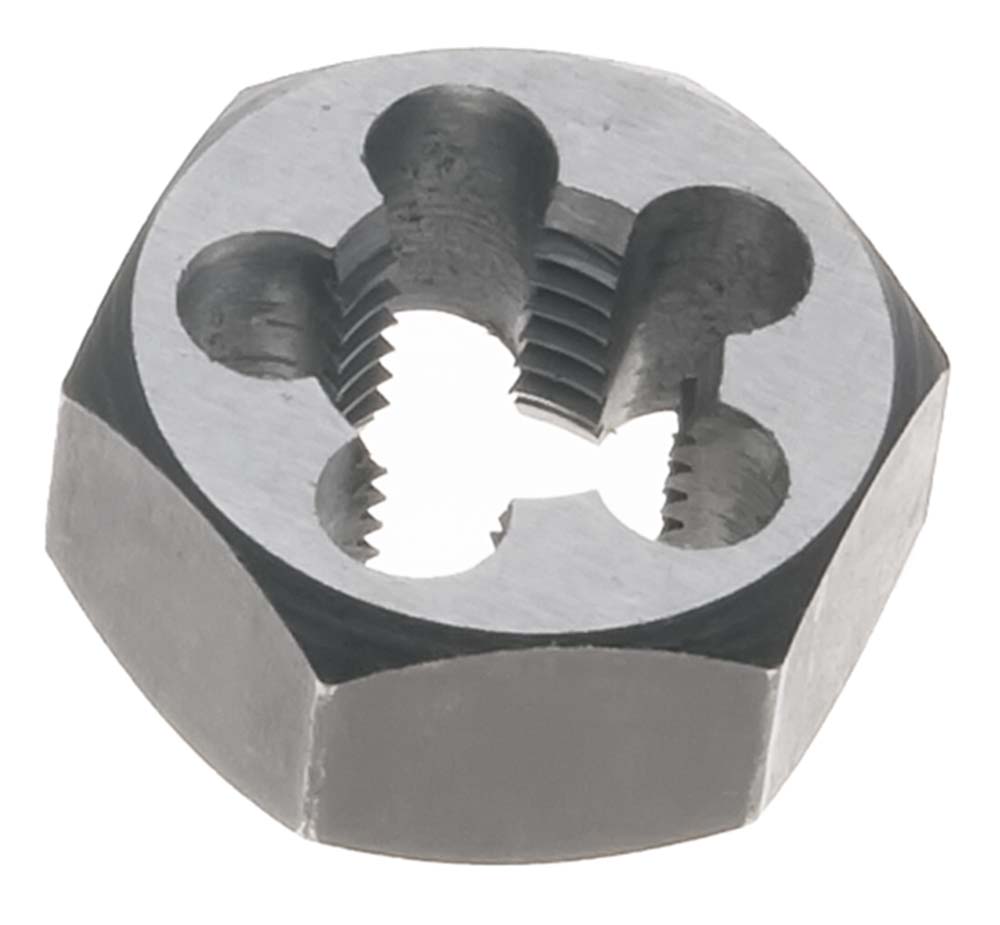 Price: $12.30
Description: 11mm x 1.25 Carbon Steel Hex Die 0499-0365
Thread Diameter: 11 mm
Thread Pitch: 1.25 mm
For cleaning and repairing existing metric threads.
The dimension across the flats is not designed for any specific holder.
Carbon Steel.
Used primarily for repairing existing threads.
Hex shape allows use in tight places.
Can be used with a common adjustable wrench.