24" Dial Height Gage
Model #: HGDI-24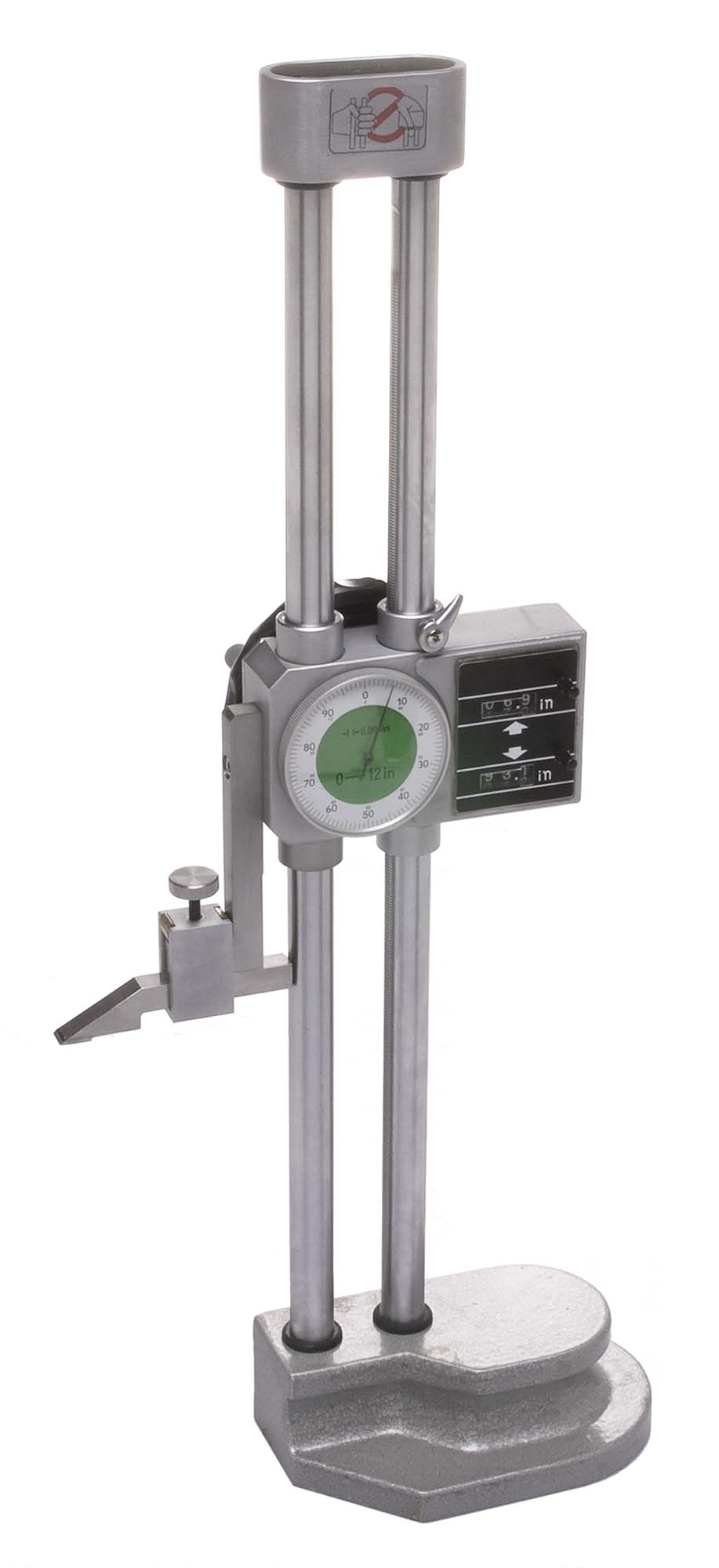 Price: $239.00
Description: 24" Dial Height Gage
Size: 24"
Dial reads .001"; dual reading digital counter reads .100".
Includes carbide tip offset scriber.
Precise and easy to read
Made in China.
With 2 independent floating zero setting buttons.
Dual stainless steel beams.
Base and all measuring surfaces are hardened, ground, and lapped for accuracy.
Extra heavy base.
At zero setting, scriber point is flush with bottom base surface (no compensation calculation needed).