10" Vernier Height Gage - Poland
Model #: HGP-10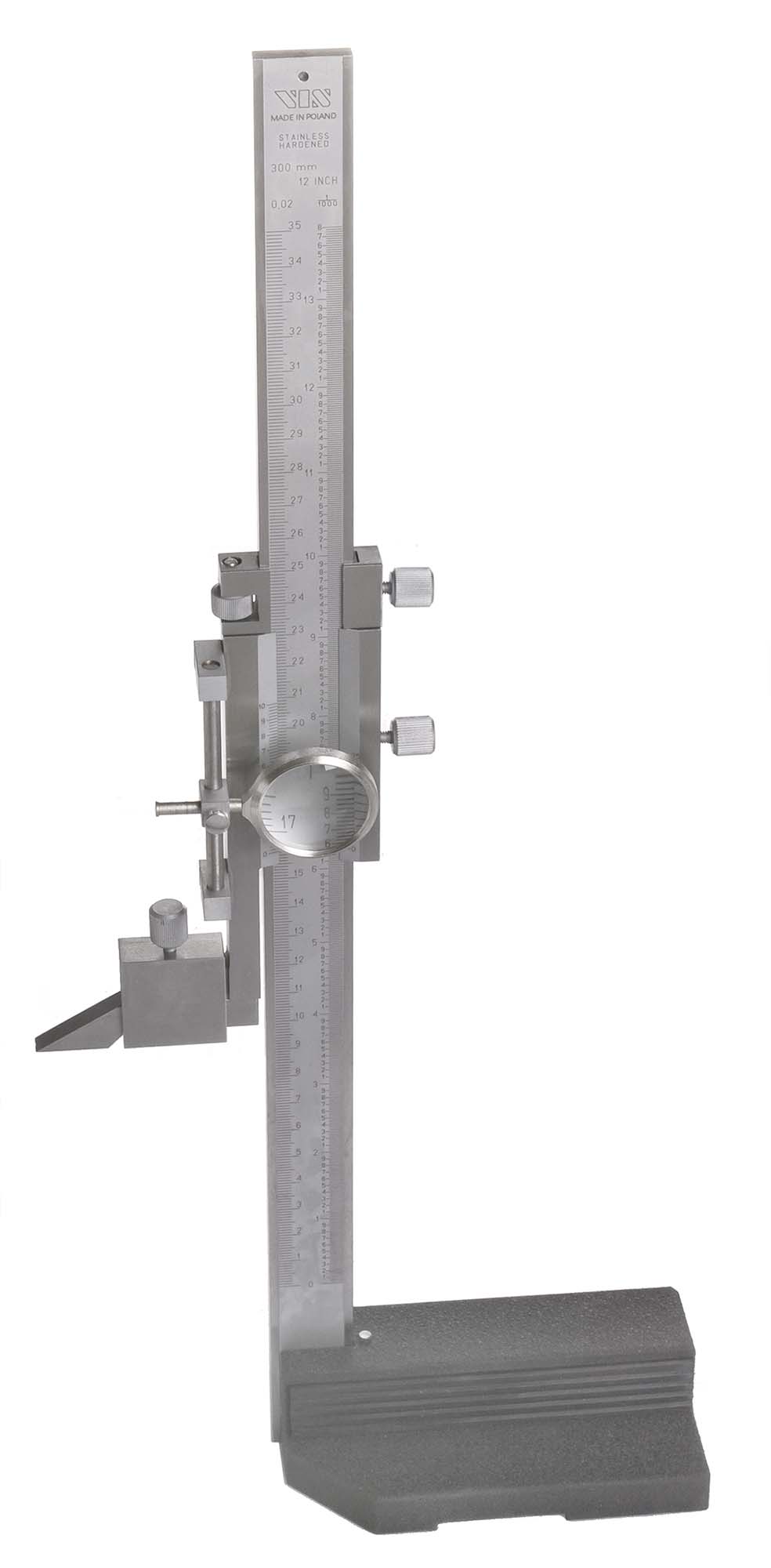 Price: $165.00
Description: 10" Vernier Height Gage, Poland (SALE-LIMITED QUANTITY)
Size: 10"
Made in: Poland
Comes with cam-lock scriber mounting and magnifying glass.
Adjusting slide for fine adjustment.
Extra heavy base and column.
Beam and measuring slide of stainless steel.
Base and all measuring surfaces are hardened, ground and micro-lapped for accuracy.
Satin chrome finish scale for readings of .001" and .02mm.
At zero, scriber point is flush with bottom base surface (no compensation calculation needed).
Includes offset steel scriber, magnifying glass, fitted case.
Polish models include additional straight scriber and square holding bar.