#8 - 1/2" Tapping Head
Model #: MAC-TH2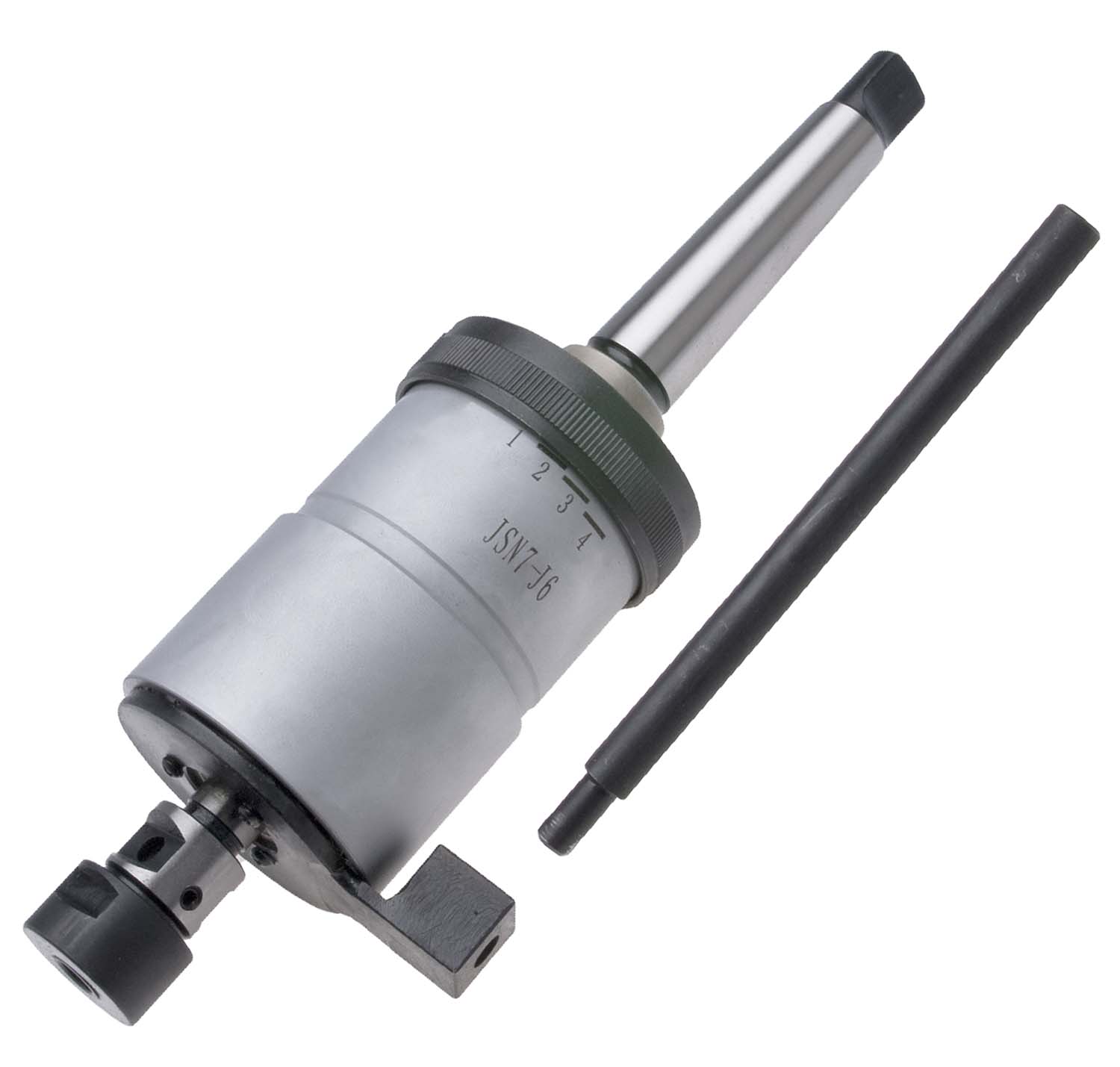 Price: $355.60
Capacity: #8 - 1/2"
Jacobs Taper Mount: 6 JT
Max RPM: 1000
Gear Ratio: 1 : 1.75
Morse Taper Shank is NOT included.
Chatter-free clutch has positive engagement which allows for a smoother, more accurate tapping operation.
Unique double spring mechanism produces automatic feed and cushion drive.
Pre-set torque control permits easy operation of tap brake torque control.
Guaranteed depth control to+/-0.004 inch.
Radial float is self-centering to compensate for hole center misalignment to 0.005 inch.
TWO RUBBERFLEX COLLETS INCLUDED WITH EACH HEAD.