MAY-BB37 Bench Block
Model #: MAY-BB37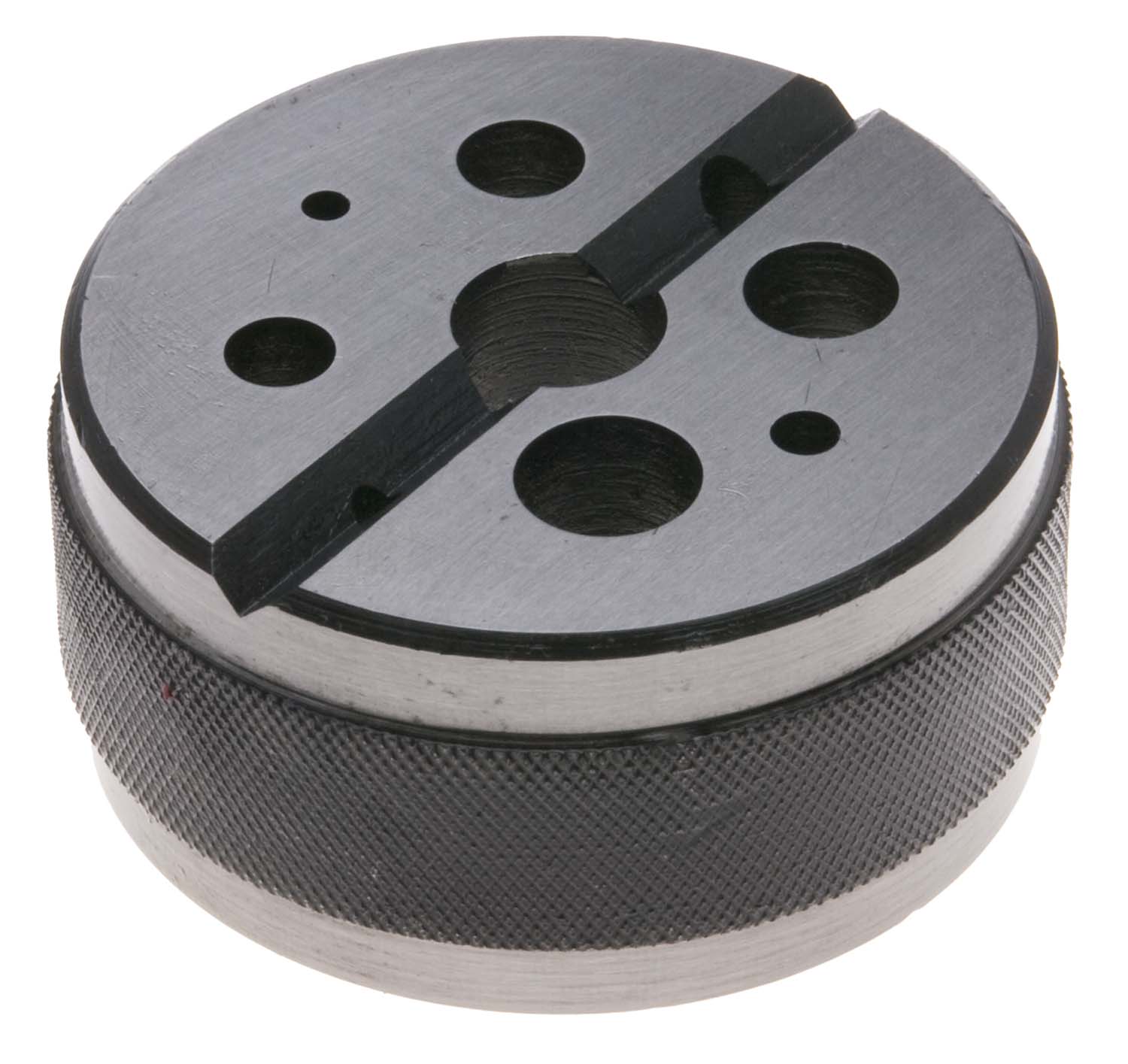 Price: $23.50
Description: Bench Block, 1291-0120
For holding small work while drilling, driving pins, etc.
3" in diameter.
Holes from 1/8" to 5/8" hold round pieces.
For holding work when driving pins, drilling, etc.
V-groove for holding round or odd-shaped work.
Hardened & ground with a smooth finish.
3" diameter, 1 1/2" height.
Holes vary in size from 1/8-5/8".