1-2" Mitutoyo 117-108 Uni-Mike
Model #: MIT-117-108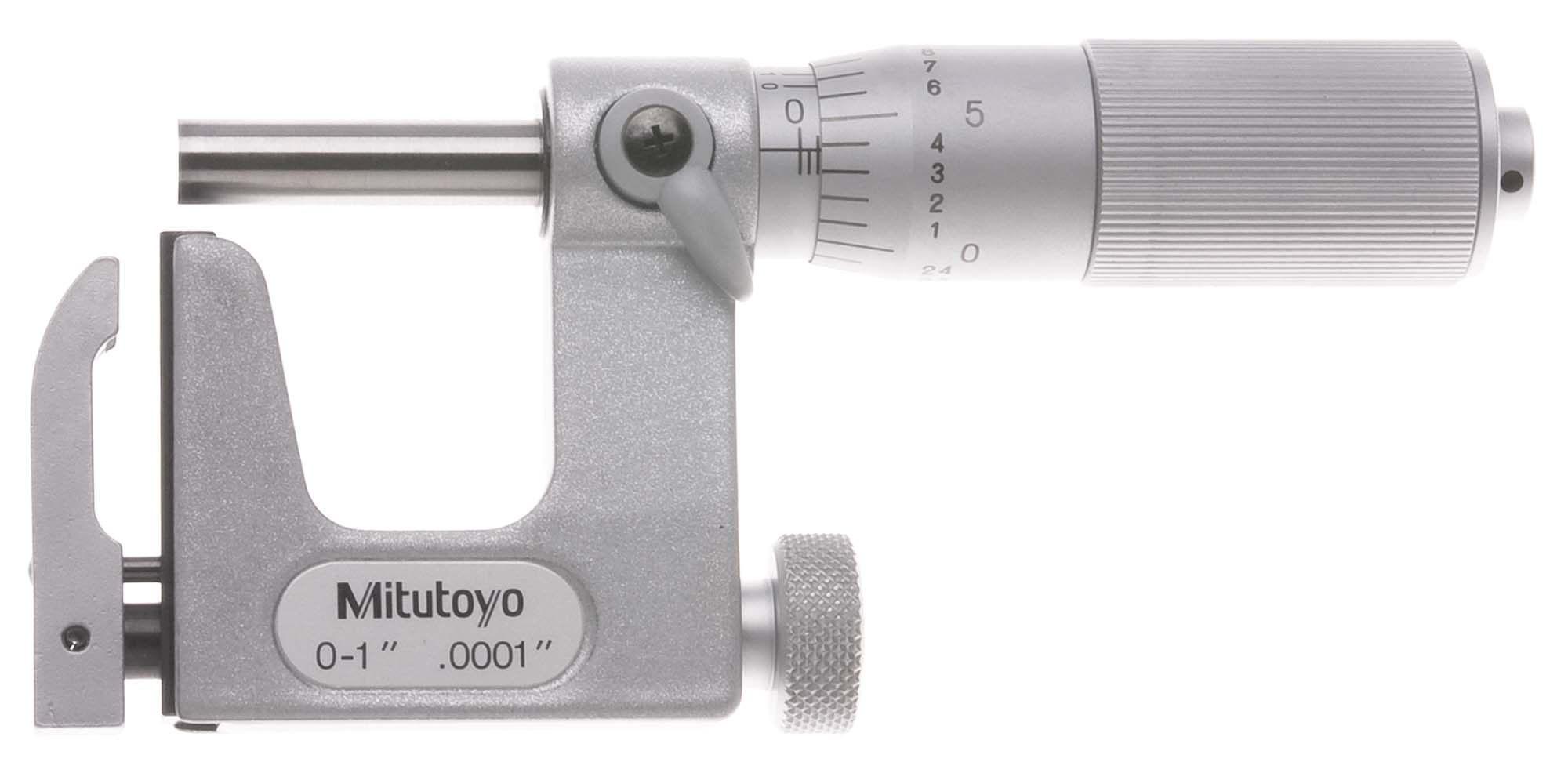 Price: $225.90
Description: 1-2" Mitutoyo Uni-Mike
Range: 1-2"
Made by Mitutoyo
Reads .0001".
Range 1-2".
Carbide tipped spindle face.
Measures hard-to-reach locations, such as from a hole or slot to an edge, small tube wall thickness, shoulder to an edge, etc.
Complete with 2 interchangeable anvils - flat and rod anvils.
With friction thimble. Includes fitted case.