PEC Tools 7122-006 4R Combination Square 6" 3 Piece Set (no protractor head), reads 32nds, 64ths, 8ths, 16ths.
Model #: PEC-181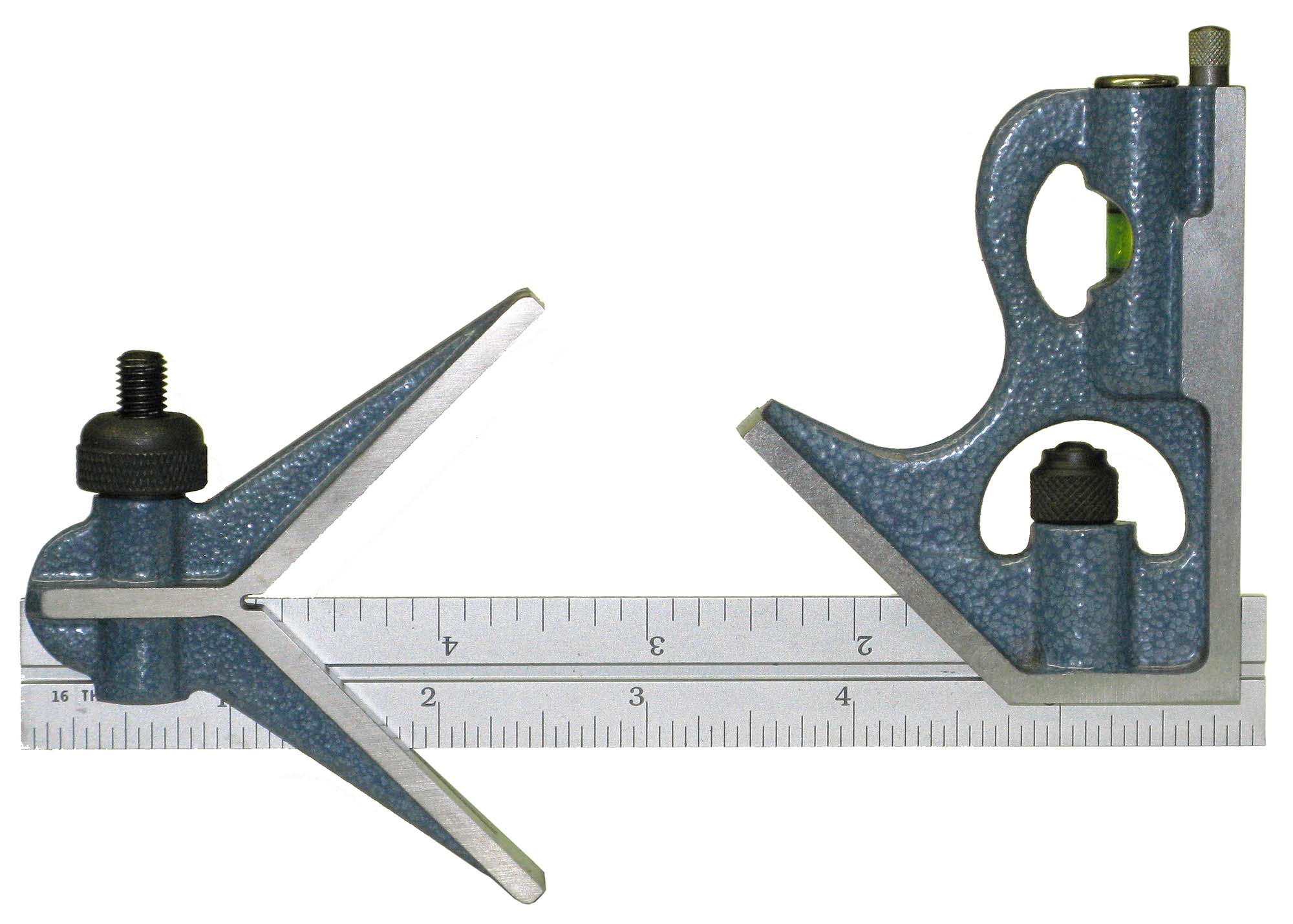 Price: $85.55
Heads: Square Head, Center Head. (2 heads and blade)
Length: 6"
4R Graduations: 32nds, 64ths, 8ths, 16ths.
Protractor head is NOT included
Made in USA by PEC Tools.
Blades are fully hardened and tempered.
Finish of heads is baked enamel.
Micro-fine graduation.
Square head has level and Scriber point.
Meets Fed. Specs. Type VI Class A.
Easy to read satin chrome finish Blades.
4R: Graduations are 8th, 16th, 32nds and 64ths.
Sorry, we're currently out of stock on this item.