PEC Back-Plunger Dial Indicator Test Set
Model #: PEC-P135K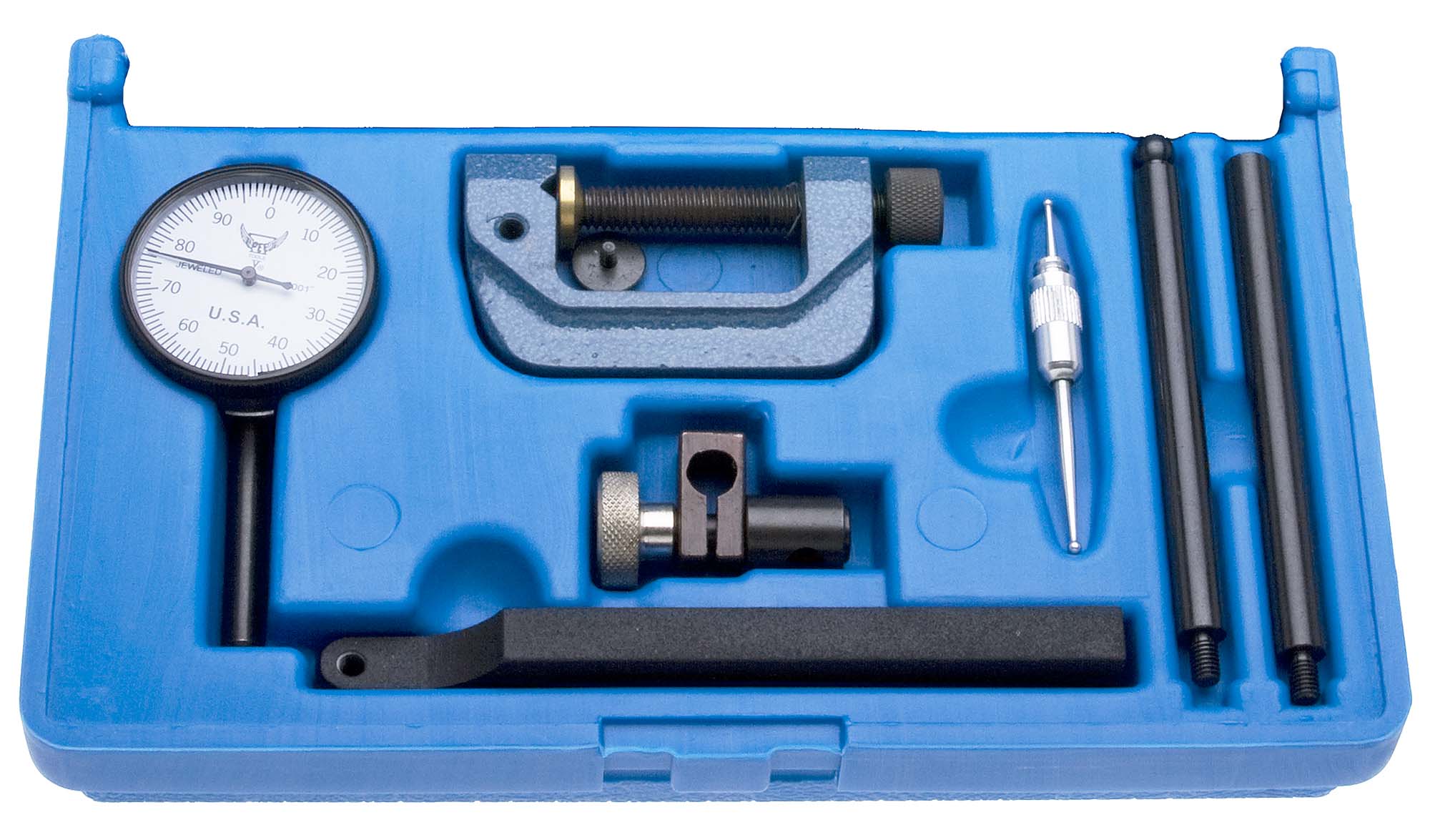 Price: $97.10
Indicator reads .001", 0-100, .20" range.
1 1/2" Diameter Dial.
Indicator plus accessories in molded plastic case.
For gauging in difficult-to-reach situations, such as automotive work.
Set PEC-P135K includes PEC-951 indicator plus accessories including 3 contact points and an attachment for inspecting bores, in a molded plastic case.
Made in the USA by PEC Tools..