1/4" Steel Parallel Set- 9 Pair
Model #: PP-149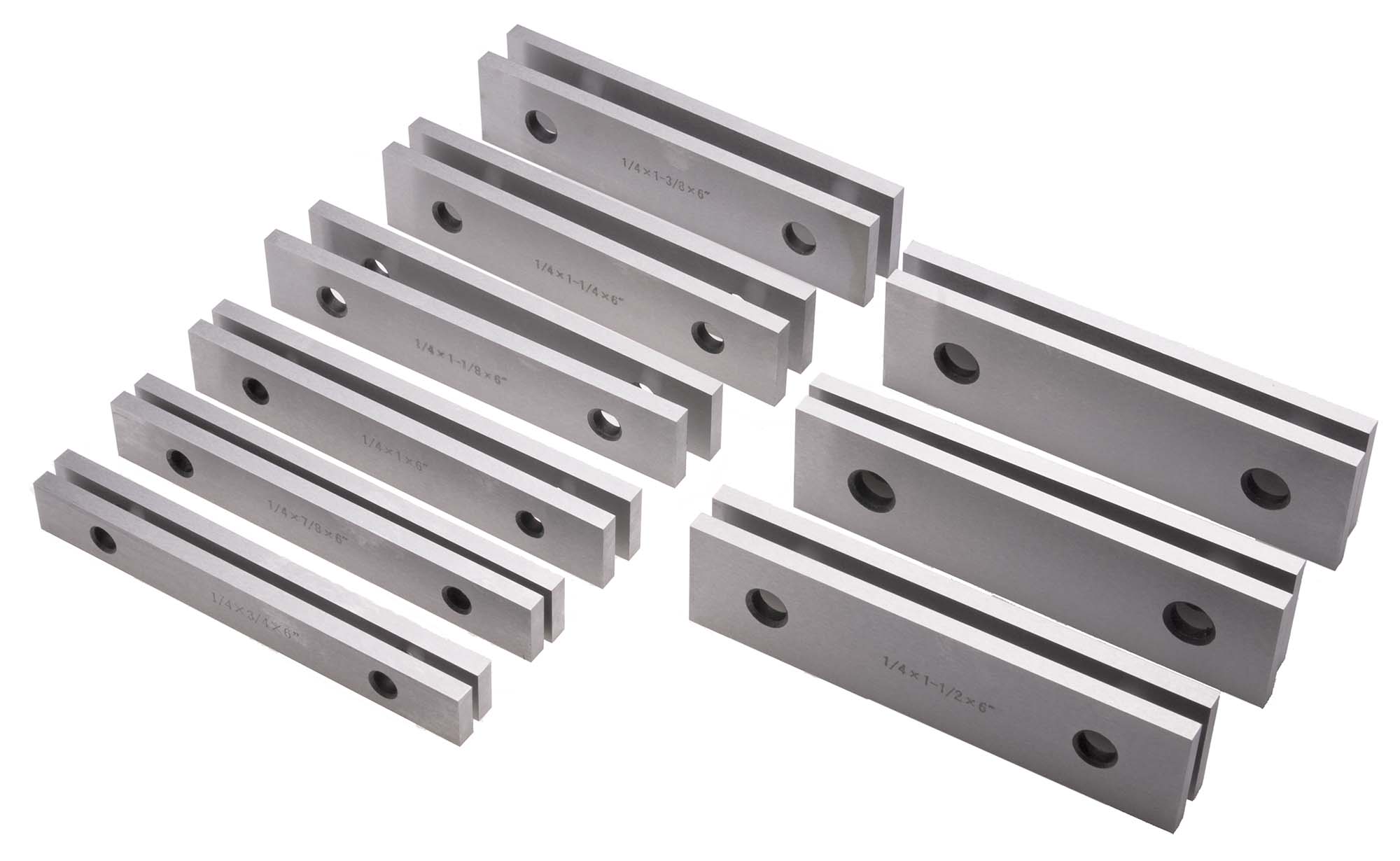 Price: $84.00
Description: 1/4" Parallel Set, 9 Pair, 1291-0255
Made of High Grade Alloy Steel.
For machine shop set-up and layout work.
Parallels are 6" long.
One pair each: 3/4 to 1-3/4" by 1/8" high.
3/4" - 1 3/4" Heights in 1/8" increments.
Made of high quality alloy steel, hardened and ground.
6" long.
Within .0008" in Parallelism.
Paired +/-.0002" in height.
Includes fitted case.
Sorry, we're currently out of stock on this item.