300 Wedge Type Quick Change Tool Post Set (CXA)
Model #: QC-300-ST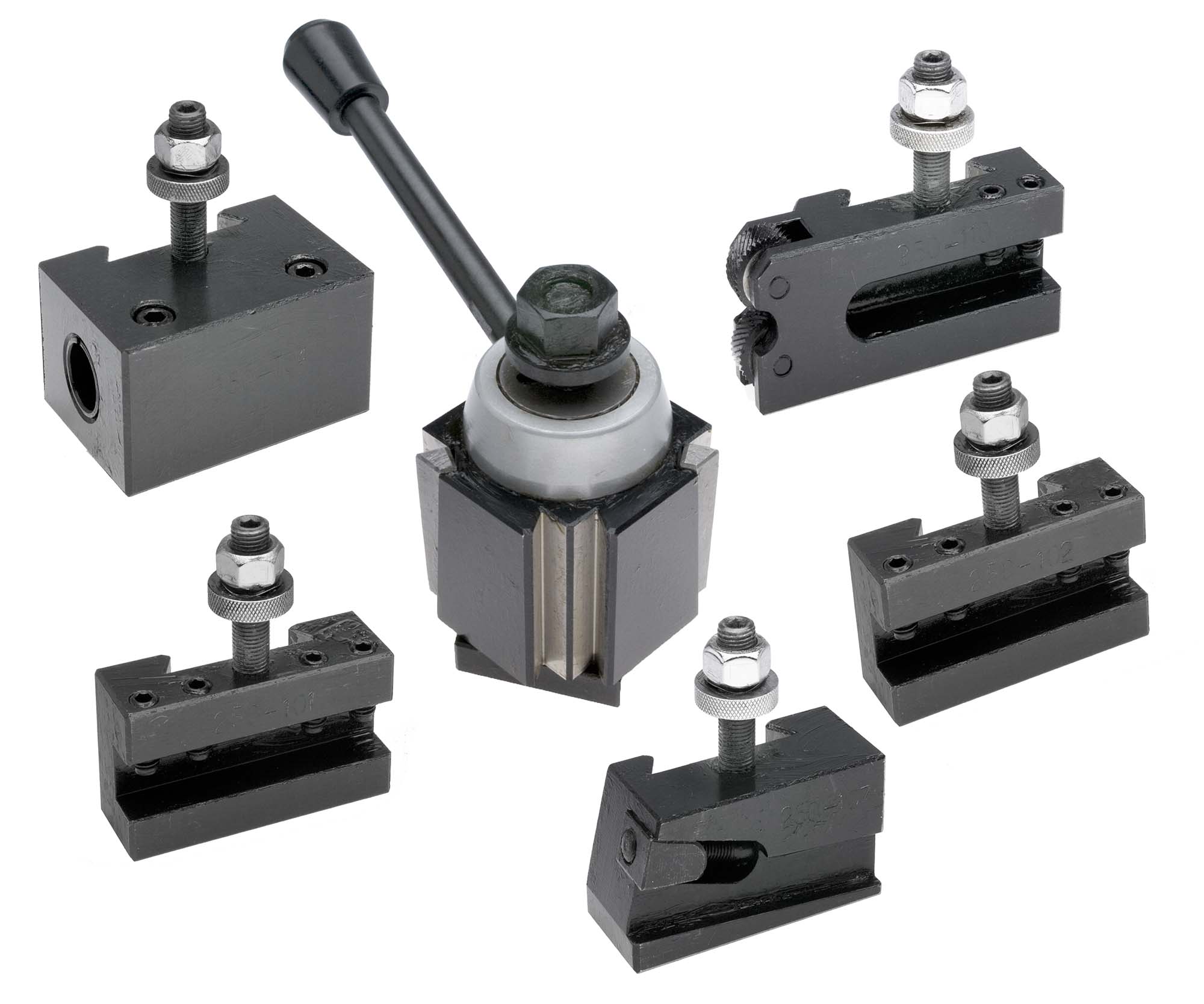 Price: $382.00
Center Height: 1 1/4-2 1/4"
Includes Wedge type tool post plus 5 tool holders, 1 each number 1, 2, 4, 7, 10.
See dimensions of tool posts to determine the correct series for your lathe's swing and center height.
Tool Holders do not include tool bits, boring bars, drills, or carbide inserts.
Use 300 series holders in a 300 series (CXA) tool post.