Phase II 5C Spin Jig and 15 Piece 5C Collet Set
Model #: R1F4-ST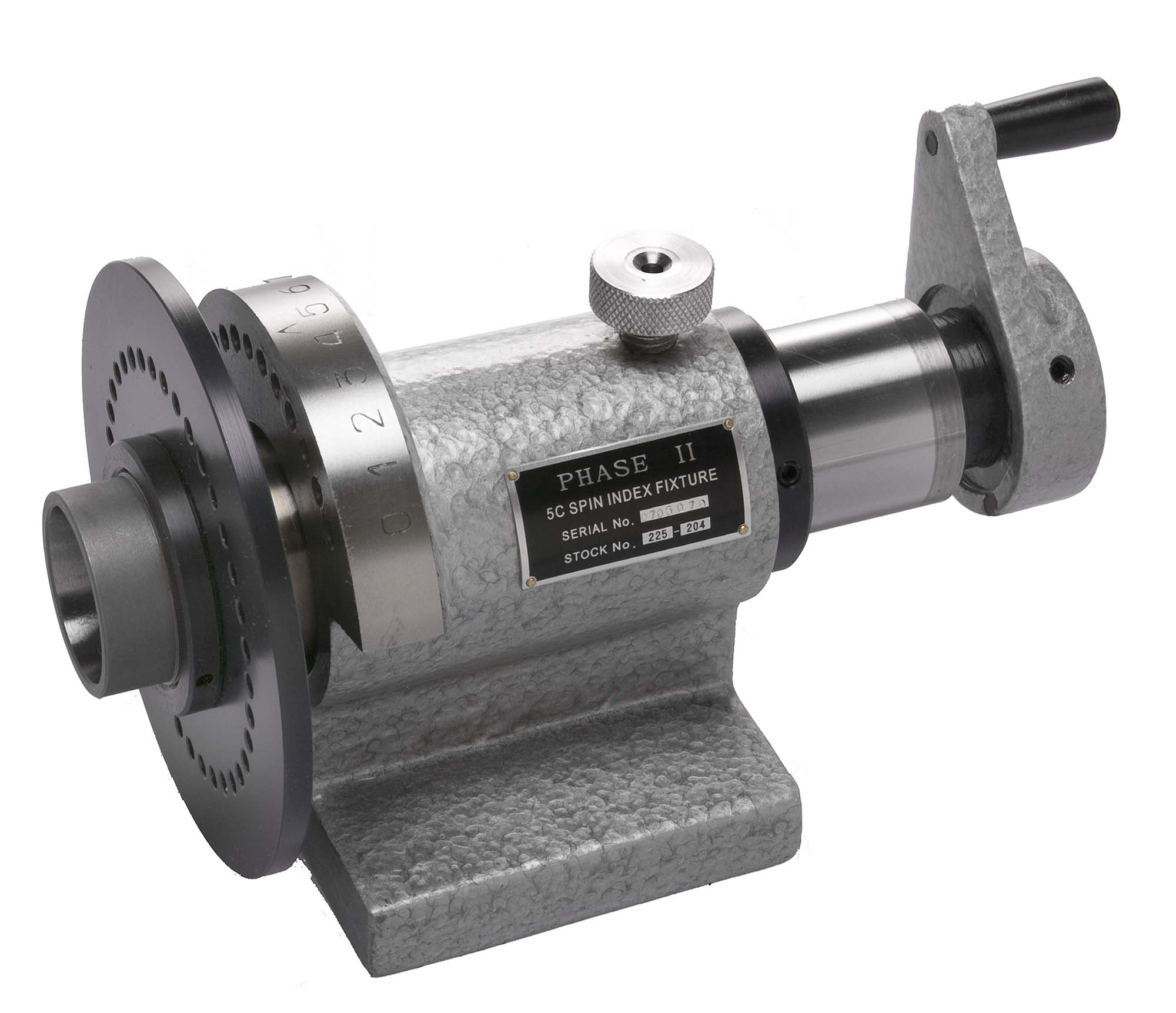 Price: $237.00
Description: Phase II 5C Spin Jig and Collet Set
Phase II Brand. Top Quality.
Set includes Phase II Spin Jig plus 15 5C collets, 1/8" to 1" by 16ths.
Uses 5C Collets, 1 1/8" max. capacity.
Extends the capabilities of Drill Presses, Surface Grinders, and Milling Machines.
Vernier reads to 10 minute accuracy; 2" travel for flute grinding.
Simple 1 Degree indexing.
Hardened and ground spindle.
Index plate has 36 hole circle.
Spindle lock & hole for tightening collet. Plate graduated by 1 Degree to 360 Degree.
Sorry, we're currently out of stock on this item.