1-1/4" R8 End Mill Adapter
Model #: R8-E-1-1/4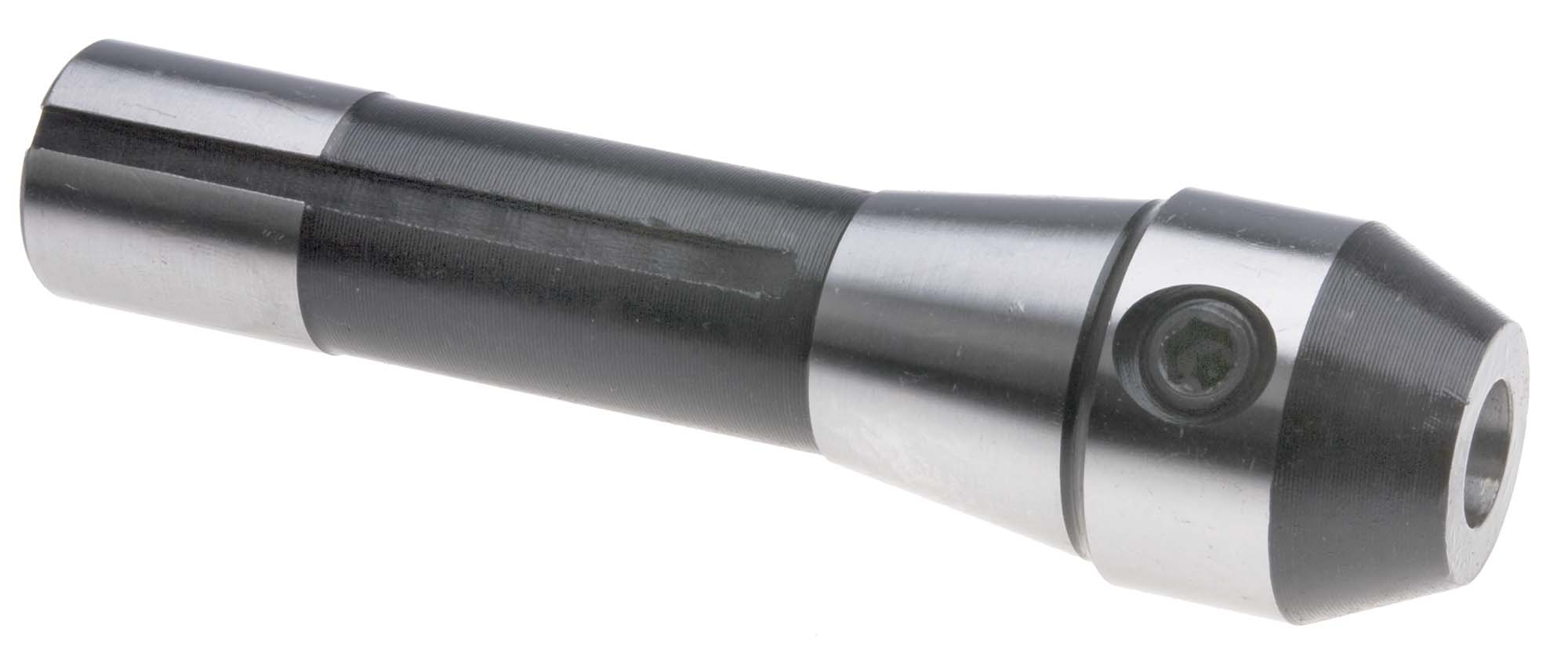 Price: $32.00
Description: 1 1/4" R8 End Mill Adapter
Bore: 1 1/4"
For Bridgeport and many other vertical milling machines taking R8 tooling.
Holds single end mills only (not double end).
7/16-20 Drawbar Thread.
For holding end mills in Bridgeport(r) and similar vertical Milling Machines.
End mill is held in place by a set screw, providing greater rigidity than collets.