1" -14 Round Adjustable Die, 2" Outside Diameter - High Speed Steel.
Model #: RD-1-14-D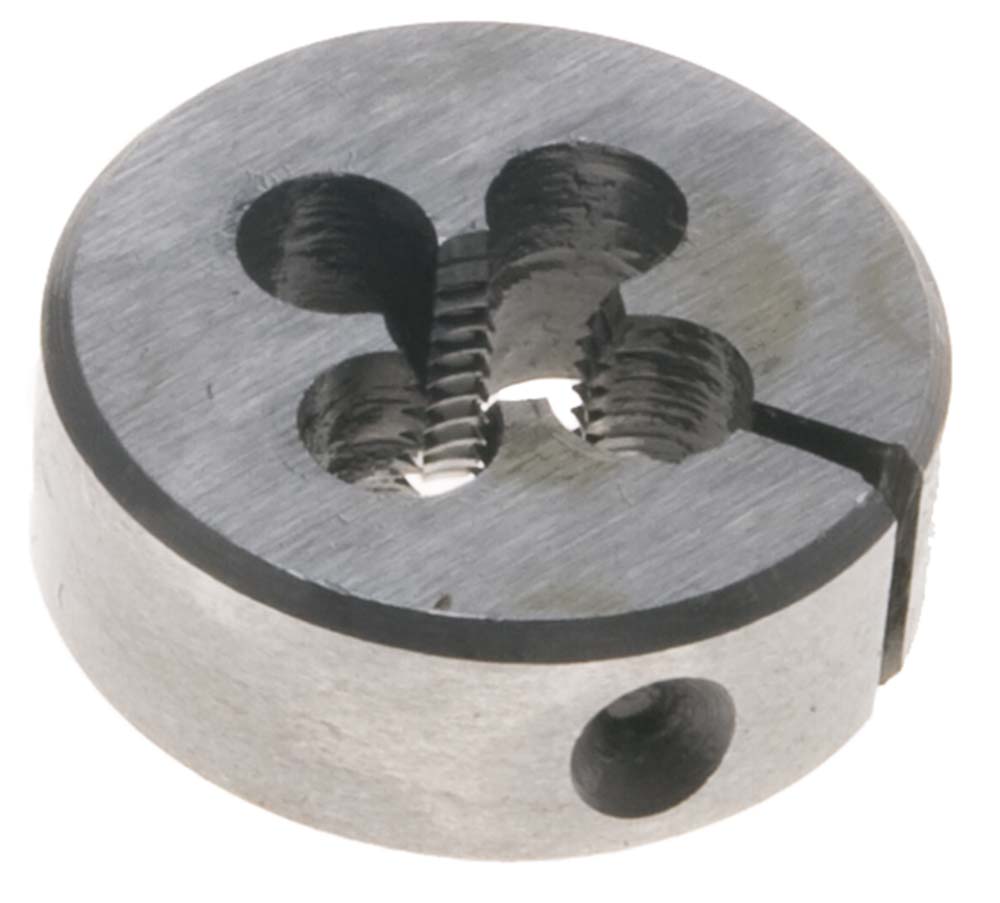 Price: $24.50
Description: 1"-14 HS Die, 2" OD, 0538-0200
Thread Diameter: 1"
Threads Per Inch: 14
Outside Diameter: 2"
Cuts external threads.
Die is held in a die stock or die holder (not included).
High Speed Steel Round Adjustable Die.
Can be held in a Die Stock or a Hex Die Adapter.
Sorry, we're currently out of stock on this item.