1/4"-18 NPS Round Pipe Die, 1-1/2" Outside Diameter - High Speed Steel - National Pipe Straight
Model #: RDPS-1/4-C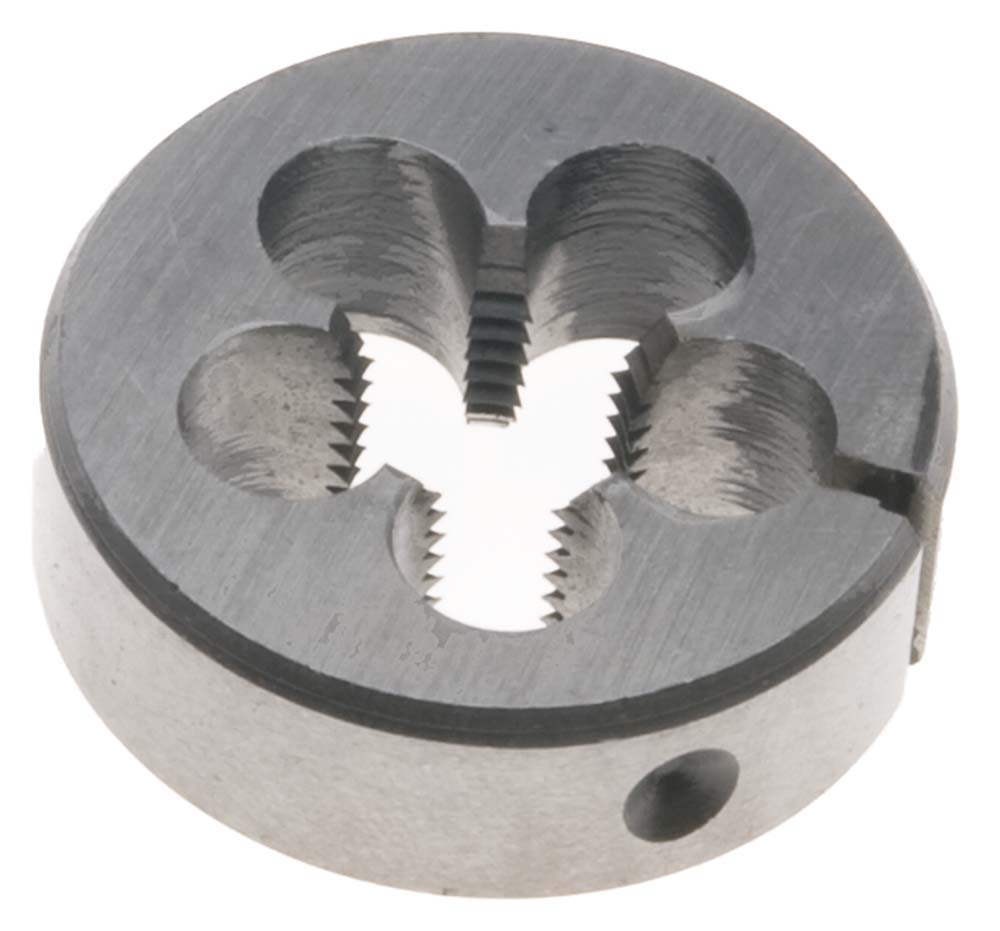 Price: $17.10
Size: 1/4-18 National Straight Pipe
Outside Diameter of Die: 1 1/2"
High Speed Steel Round Split Adjustable Die
Approximate Thread Diameter: .54"
For OD threading standard "1/4" Pipe" - the actual thread dimension is greater than 1/4".
Round, Split, Adjustable Die.
Besides use on pipes, National Pipe Straight threads are frequently found on lighting fixtures.