1"-8 Recoil Thread Repair Kit
Model #: REST-1-8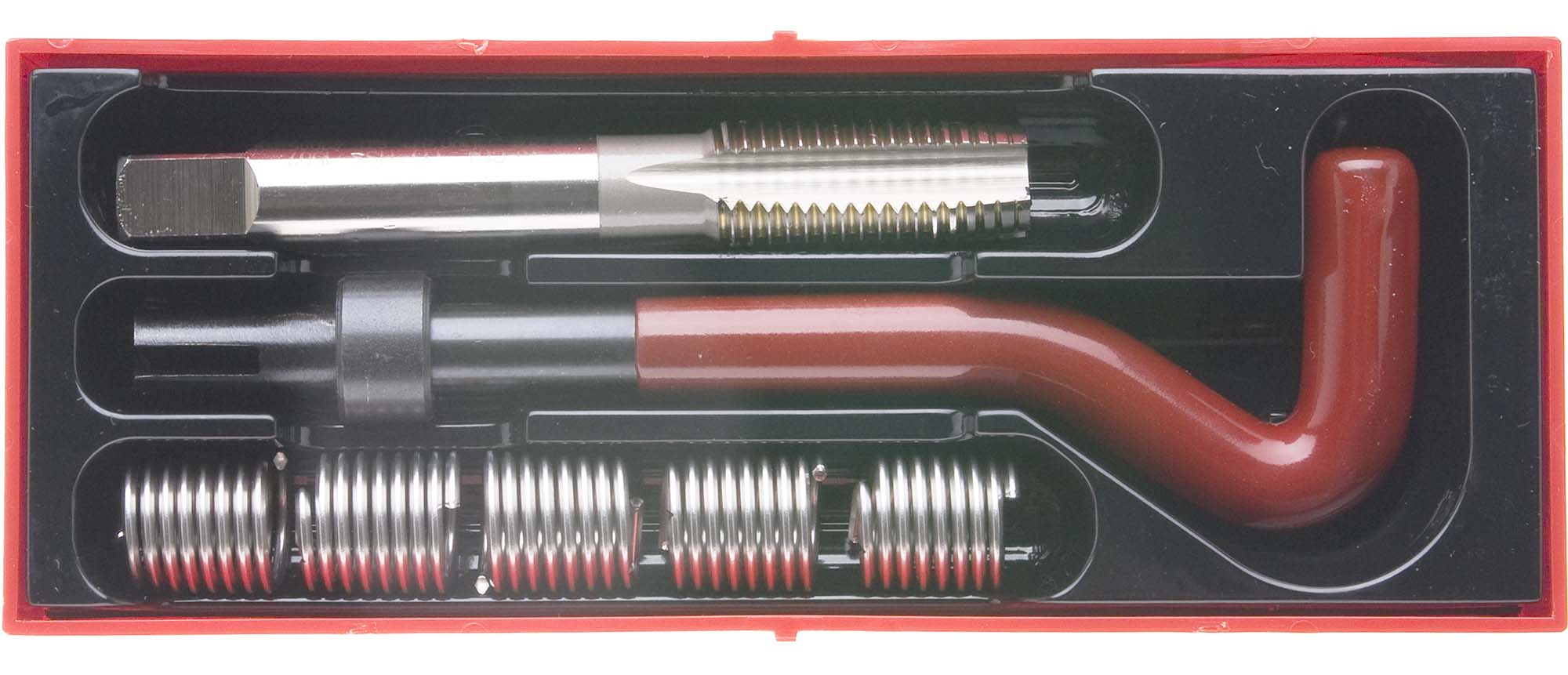 Price: $178.90
Size: 1-8
Insert Length: 1.5
Drill Size Required: 1 1/32
Inserts per Kit: 6
Drills are not included.
Single size repair kit includes instructions, a tap (STI), inserting tool, and a supply of inserts.
RECOIL stainless steel inserts repair damaged threaded holes.
Can be used on cast iron, steel, copper, wood, zinc, magnesium and most plastics.
Drill Bits are not included.