RMBL-40 7 Piece Set of High Speed Steel Adjustable Blade Reamers 8/A-2/A , 1/4"-15/32"
Model #: RMBL-40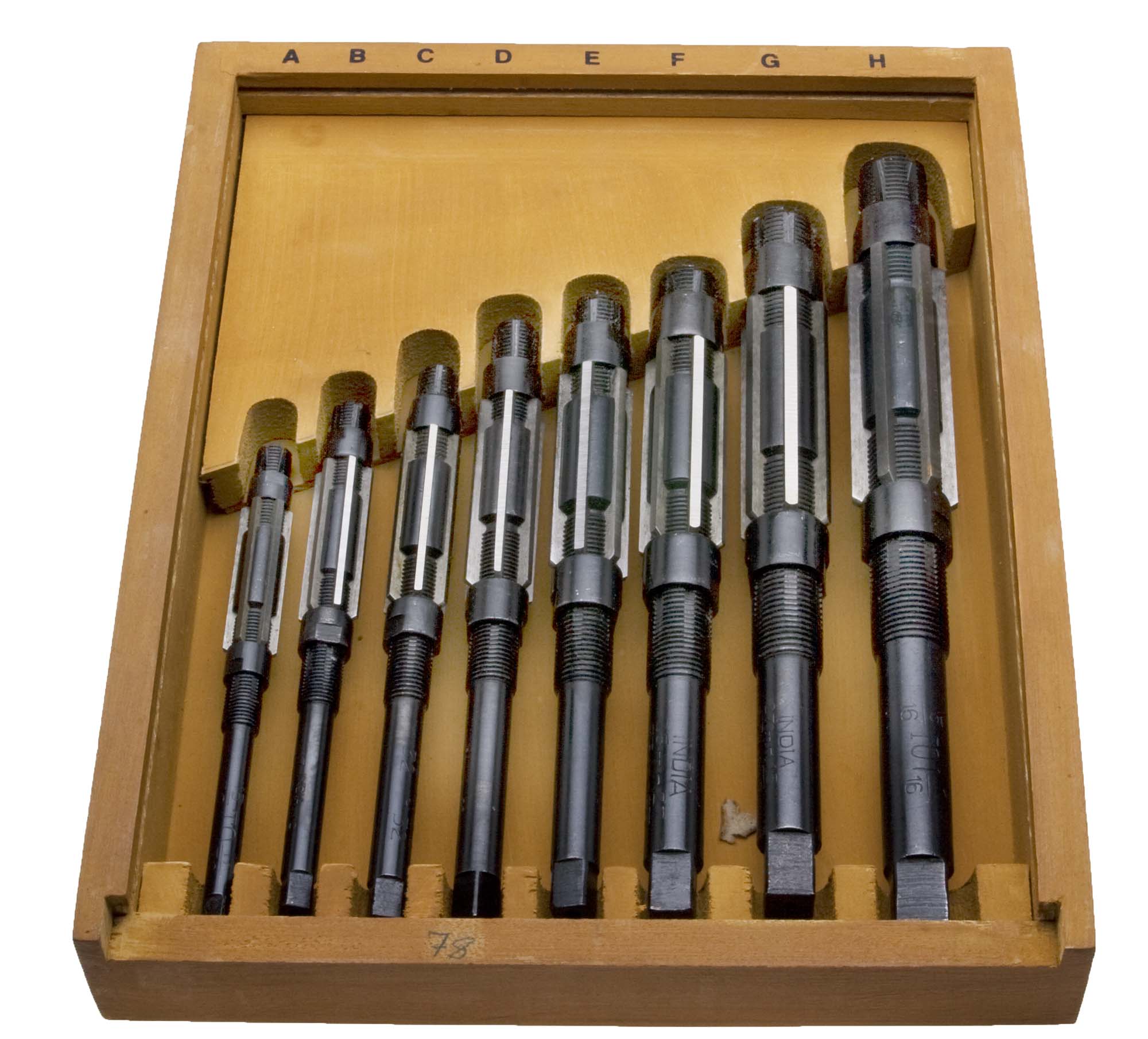 Price: $49.00
For hand use to open up holes.
7 Reamers in Set: Sizes 8/A-2/A
Range: 1/4 - 15/32"
Reamers are adjusted by loosening the nut at one end and tightening the nut at the other end.
Set of High Speed Adjustable Hand Reamers, at a great discount from individual prices!
Takes the place of hundreds of individual sizes of reamers.
Essential for maintenance and repair work.