4" Heavy Duty Face Mill Cutter
Model #: TM6-924-003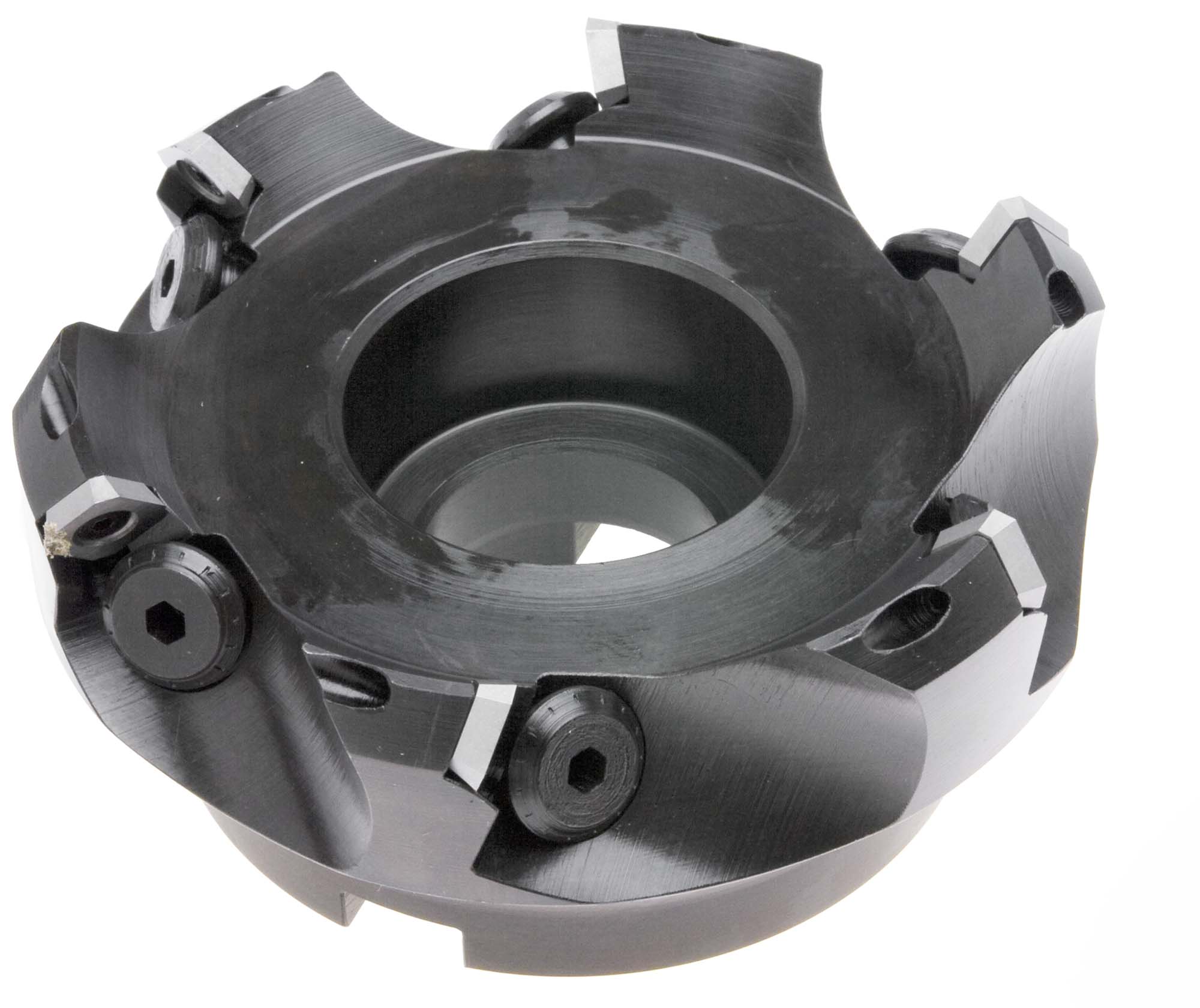 Price: $489.00
Effective Diameter: 4"
Maximum Diameter: 4.55
Height: 2"
Number of Inserts: 6
Arbor Hole: 1 1/4"
Heavy Duty Series - Style 6-924, with 12 Degree Cutting Rake Angle.
Designed to consume minimum power with maximum productive results in light- to medium-duty roughing and finishing application on titanium stainless steels, mild steel and aluminum.
This cutter is ideal for use on low-power Bridgeport type or NC/CNC machines.
Positive-axial, negative-radial rake plus 45 degree insert geometry creates free cutting action necessary for efficient metal removal on tough and soft material.
Right hand cut.
45 degree setting angle.
9 degree radial rake.
20 degree axial rake angle.
Spare parts are available.
Uses SEAN 42A inserts with wiping flats on corner.
Fits on standard Shell End Mill Arbors.
Inserts are NOT included with the mill cutter; they must be purchased separately.