3 3/4" Universal Right Angle Iron
Model #: UR1M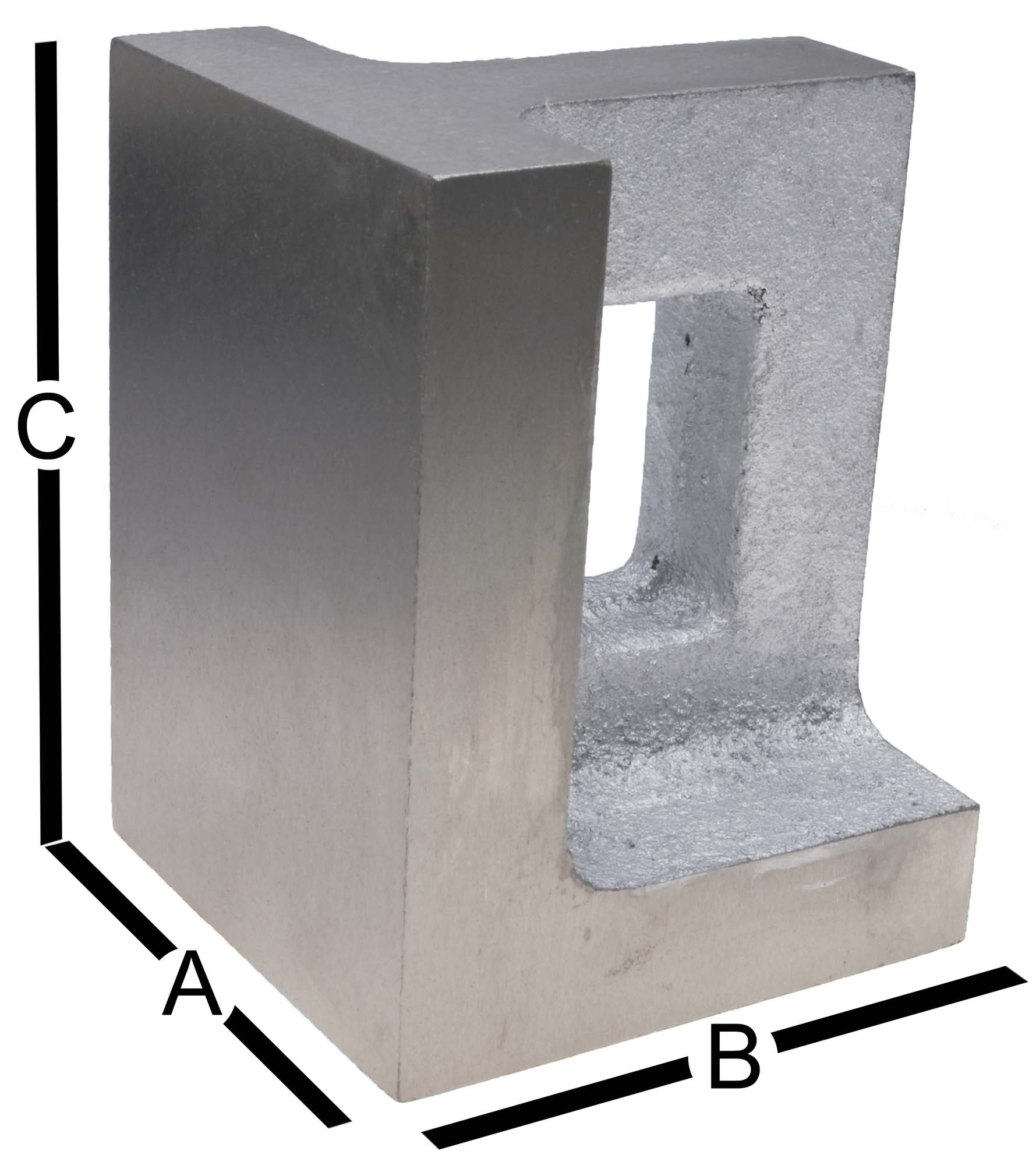 Price: $29.80
Description: 3 3/4" Universal Right Angle Iron, 2131-0005
A: 3 3/4"
B: 4"
C: 5"
Made of the finest quality, close grained semi-steel castings.
Stress is relieved against distortion by annealing after natural seasoning.
Accurately Ground.
Universal Right Angle Irons are ideal wherever square surfaces are required for checking or layout work.
Square and Parallel to within .002" per 6".