VB-3 1-1/2" Capacity V Block and Clamp Pair
Model #: VB-3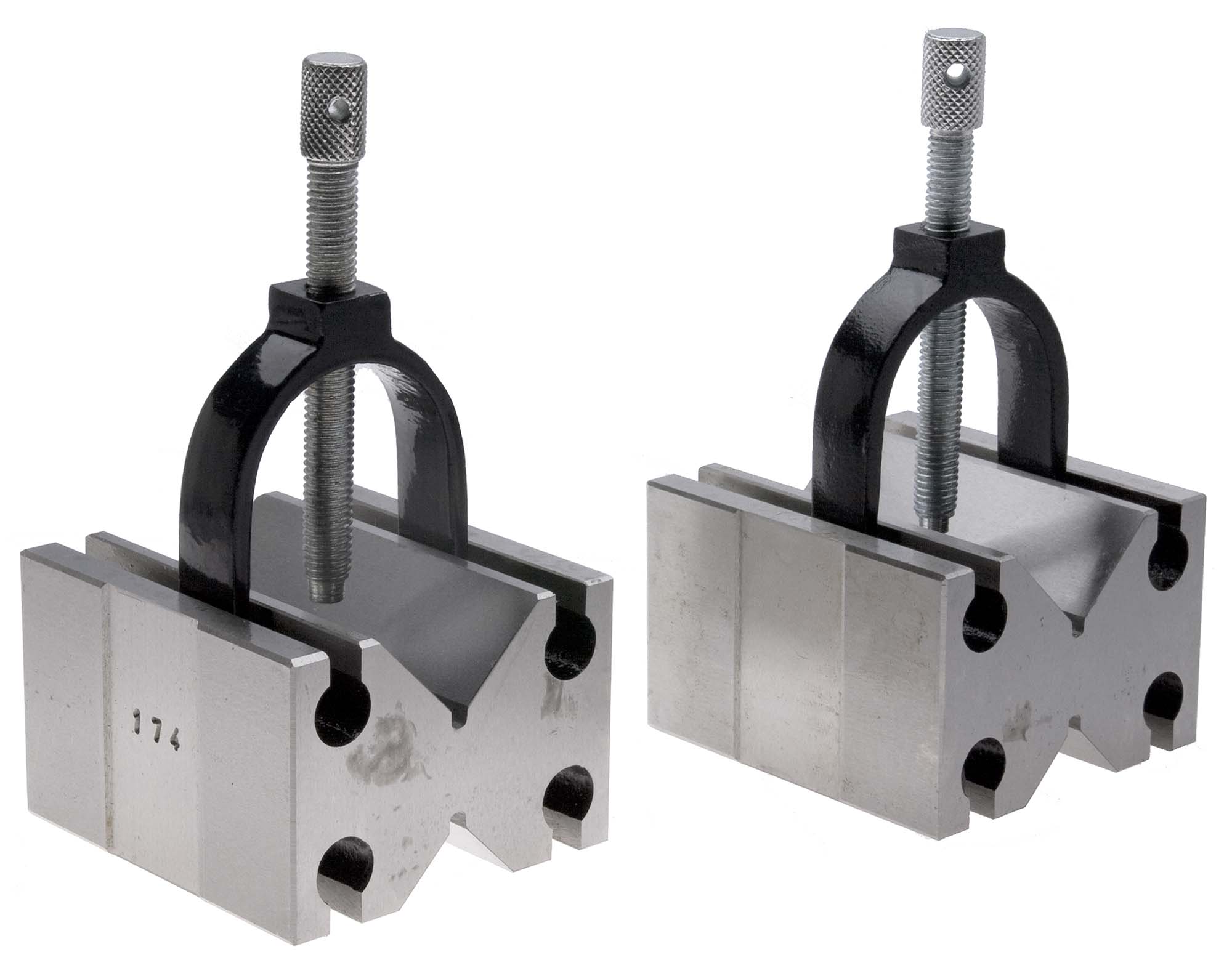 Price: $64.80
Description: 1-1/2" Capacity V Block and Clamp Pair
Capacity: 1-1/2" diameter stock
Height: 1-3/4"
Width: 2-1/2"
Length: 2-3/4"
Can be used on its sides.
Hardened and ground steel.
All sides are ground square and parallel to each other.
VB-3 is designed so the clamps do not protrude over the sides; thus the tool can be used on its sides.
90 degree V's are ground central, parallel, and square with the ends.
Matched in pairs.