TMX 2-476-005 1" Capacity Precision V Block and Clamp Pair
Model #: VB-505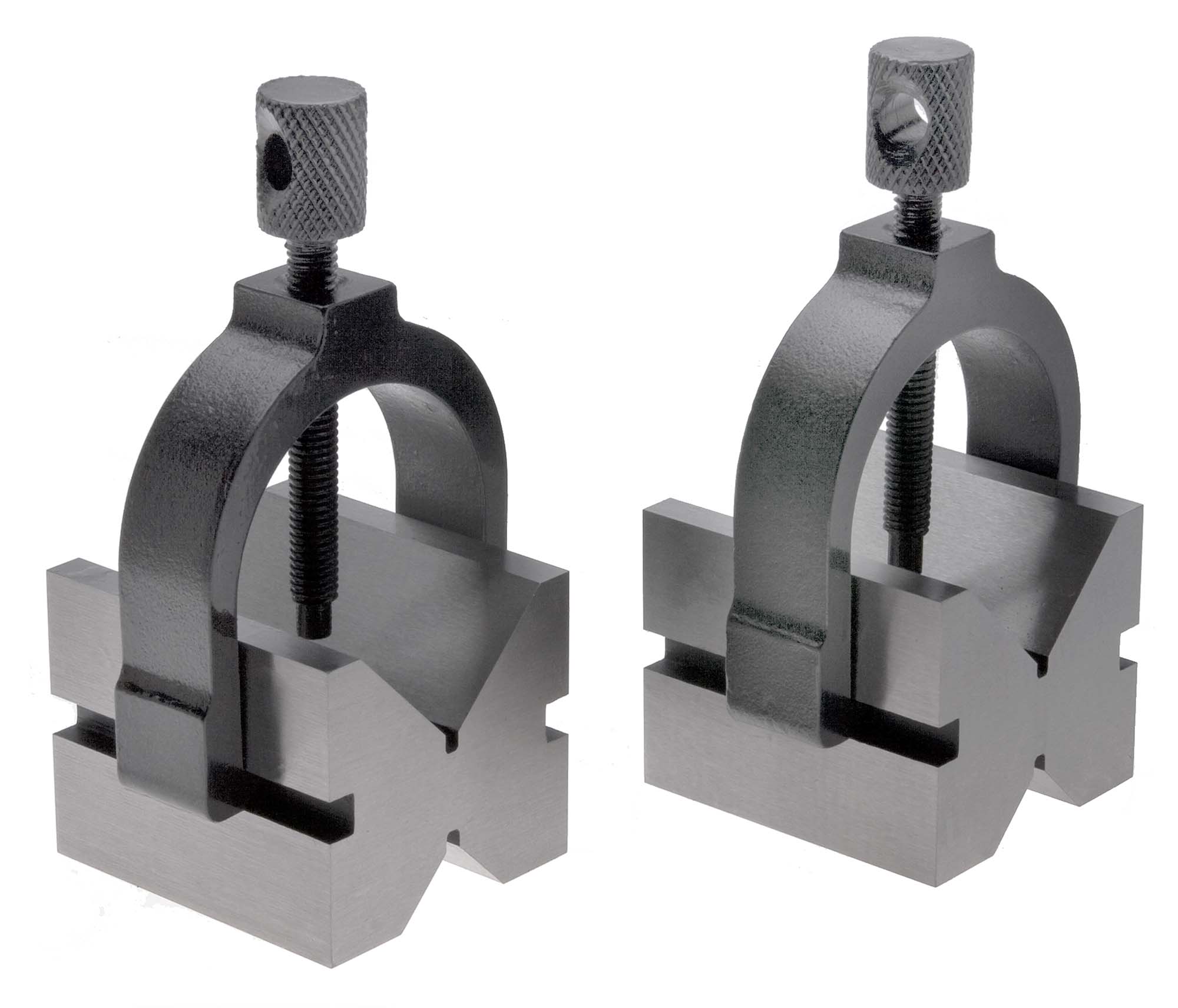 Price: $95.60
Description: 1" Cap Hi-Precision V Block and Clamp Pair
Capacity: 1" diameter stock
Height: 1-3/8"
Width: 1-5/8"
Length: 1-3/4"
Matched accuracy .0002".
Hardened and ground steel.
All sides are ground square and parallel to each other.
Works vertically only.
90 degree V's are ground central, parallel, and square with the ends.
Matched in pairs.
Sorry, we're currently out of stock on this item.