VB-750 Stepped Vee Blocks
Model #: VB-750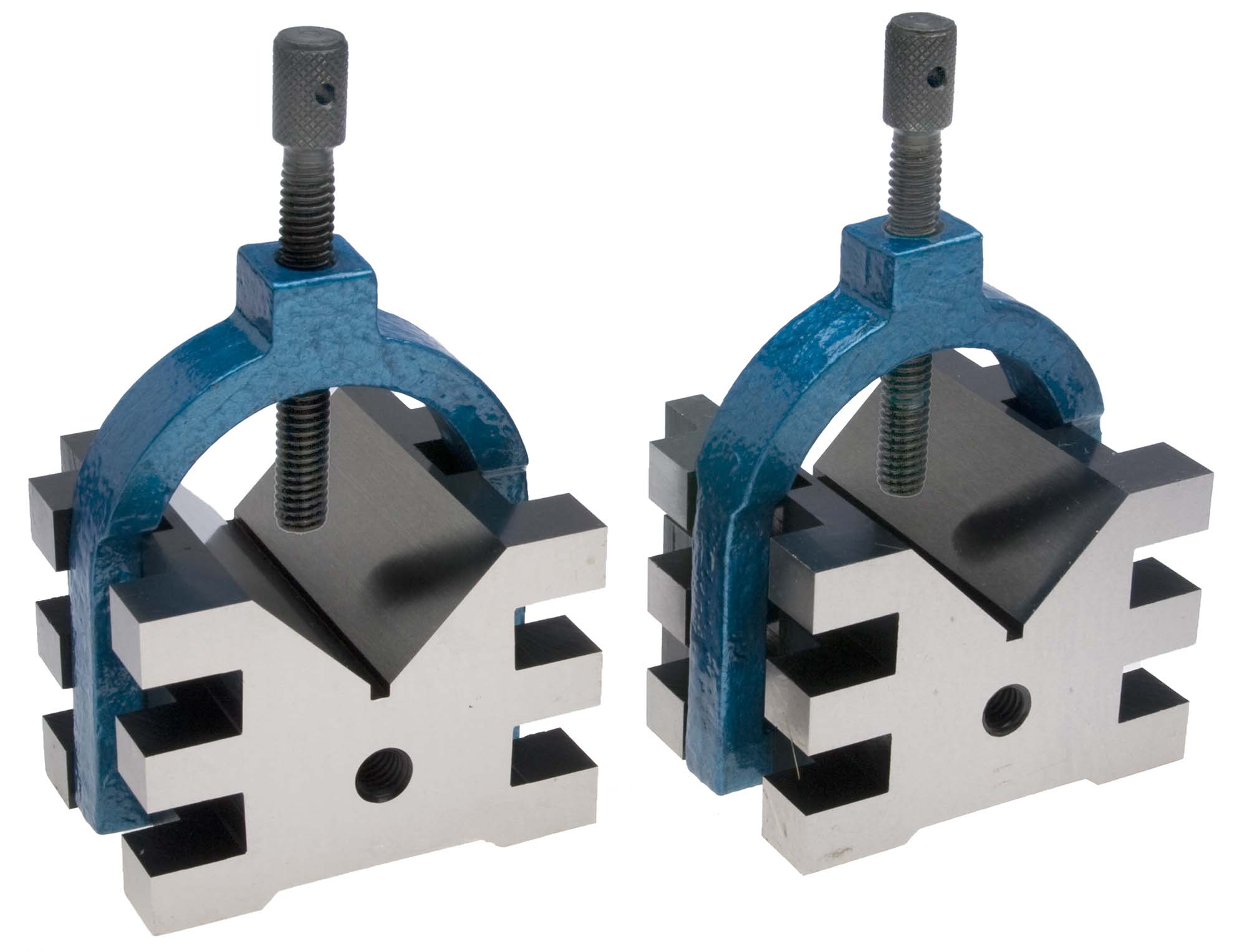 Price: $78.90
Description: Stepped Vee Blocks
Matched pair of vee blocks.
Blocks can be used on their sides.
Holds 2" diameter round stock.
Hardened and ground within .0003".
Set of two matched blocks & two clamps.
Step groove construction permits use on its sides.
Work capacity of "V"s: 2" diameter.
Dimensions 2 1/2" l x 2 3/4" w x 2" h.
Tapped holes permit mounting on plates.