0-1" VIS Disc Micrometer
Model #: VIS-DM1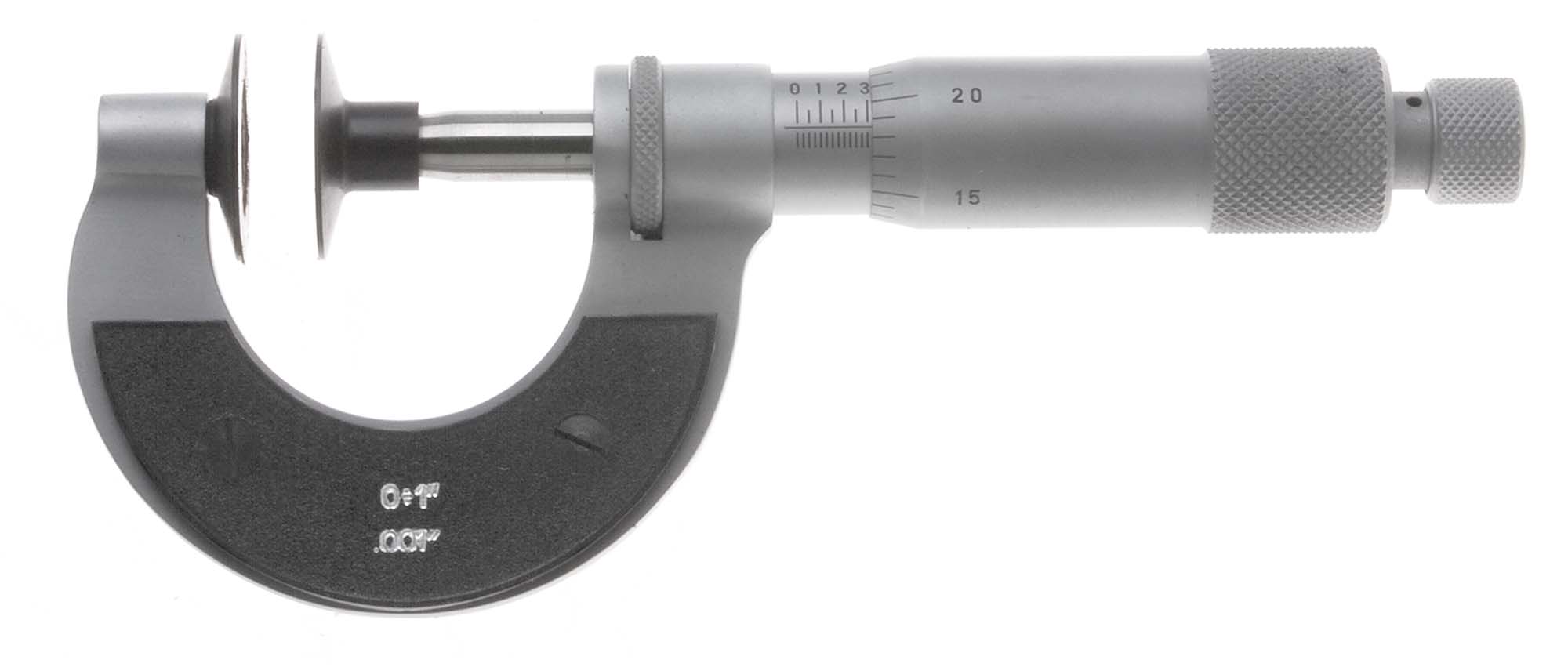 Price: $71.50
Range: 0-1"
Flatness .00004.
Accuracy and Parallelism: 1" - .00015"; 2" - .0002".
Extra-large 1" diameter, disc will enter inacessible places such as narrow grooves, slots and recesses over .030" width.
Includes fitted case.
Anvil and spindle hardened and precision ground - micro-lap finish on measuring faces.
Quick and easy zero adjustment.
European quality.
Deluxe heat-insulator on satin chrome finished forged steel frame, tapered for hard to get at places.