VS-SLV2A 2" Toolmakers Screwless Vise
Model #: VS-SLV2A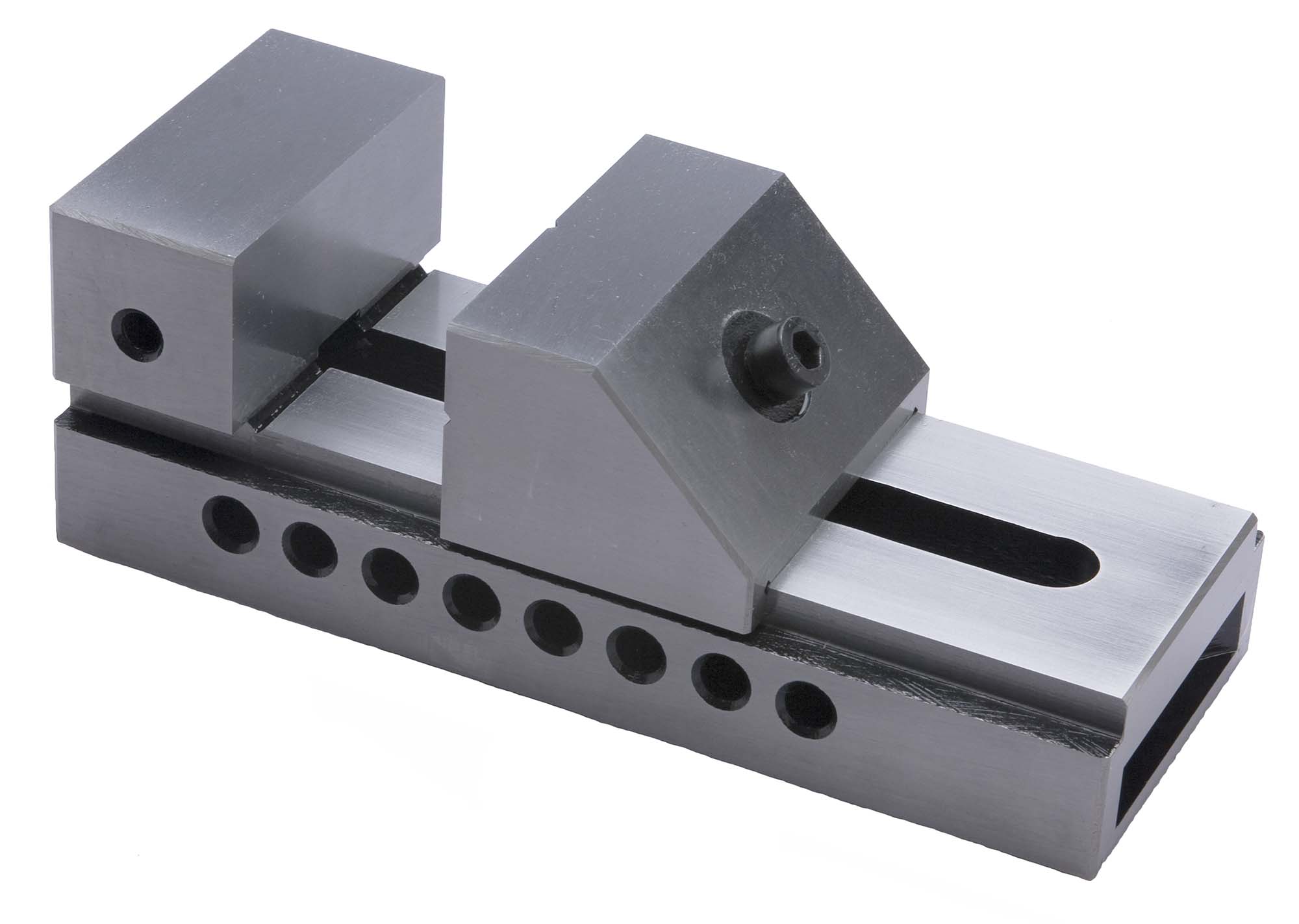 Price: $56.00
Description: 2" Toolmakers Screwless Vise
Width: 2"
Length: 5-1/2"
Height: 2"
Opens: 2-1/2"
Jaw Depth: 1"
All surface hardened and precision-ground to +/-.0002".
Base and stationary jaw are one solid piece.
Up to 400 lbs. pressure at 45 Degree downward angle keeps work rigid.
Quick adjustment is made by pulling pin and pushing sliding jaw forward - then tightening with an Allen wrench.