1-2" NSK Digital Micrometer
Model #: YUANO2-I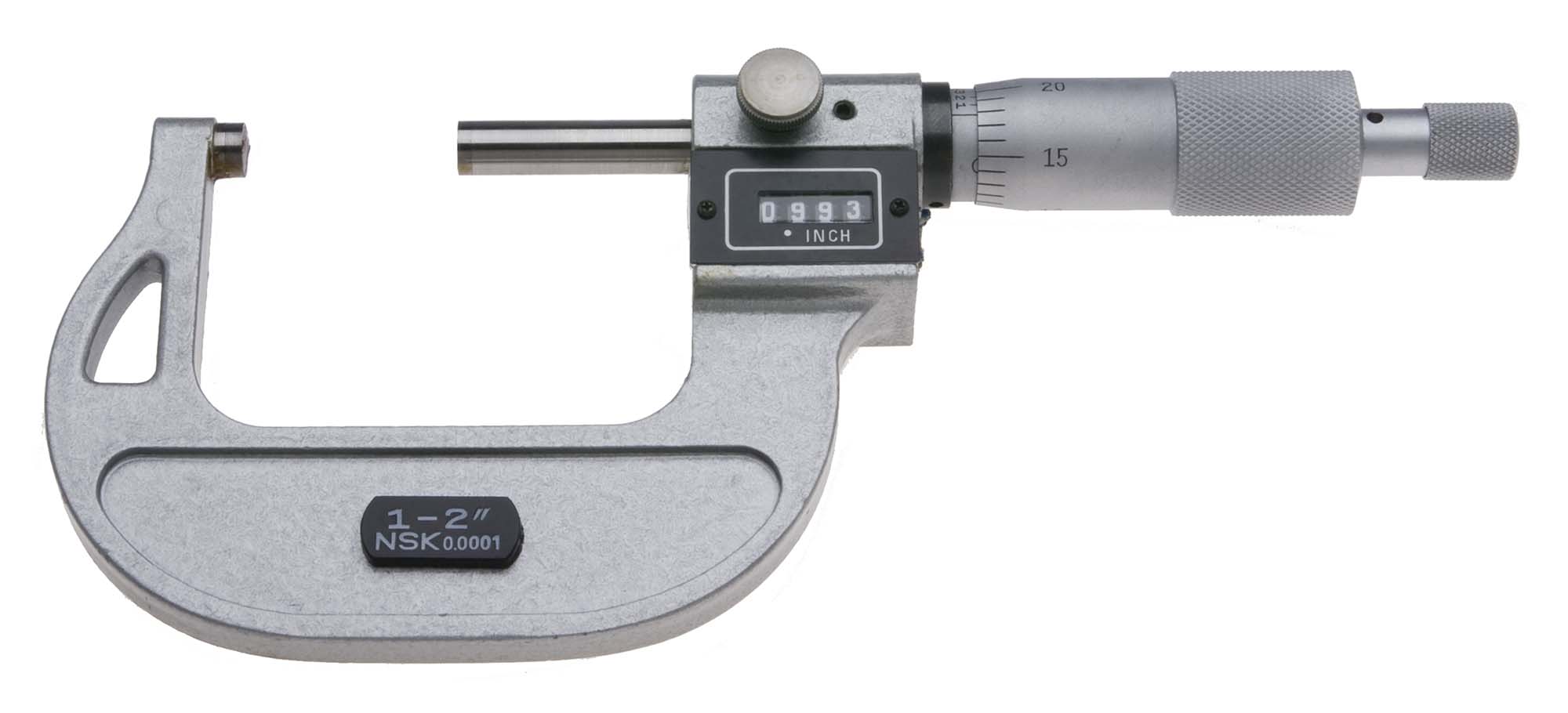 Price: $88.00
Description: 1-2" NSK Digital Micrometer (Last One)
Range: 1-2"
Graduation: .0001"
TOP quality - Made in Japan.
Spindle is hardened and ground all over.
Beautifully finished frame.
Easy-to-read long lined vernier on sleeve.
Unique relaying mechanism of counter and micrometer with metal gears.
Quick and easy zero adjustment.
Counter graduation - with easy reading magnifier.
Measuring faces - cemented carbide.
Sleeve and thimble-hard chrome plated, no-glare satin finished.
Sorry, we're currently out of stock on this item.