ANG-2 Solid Angle Plates - Set of 2
Model #: ANG-2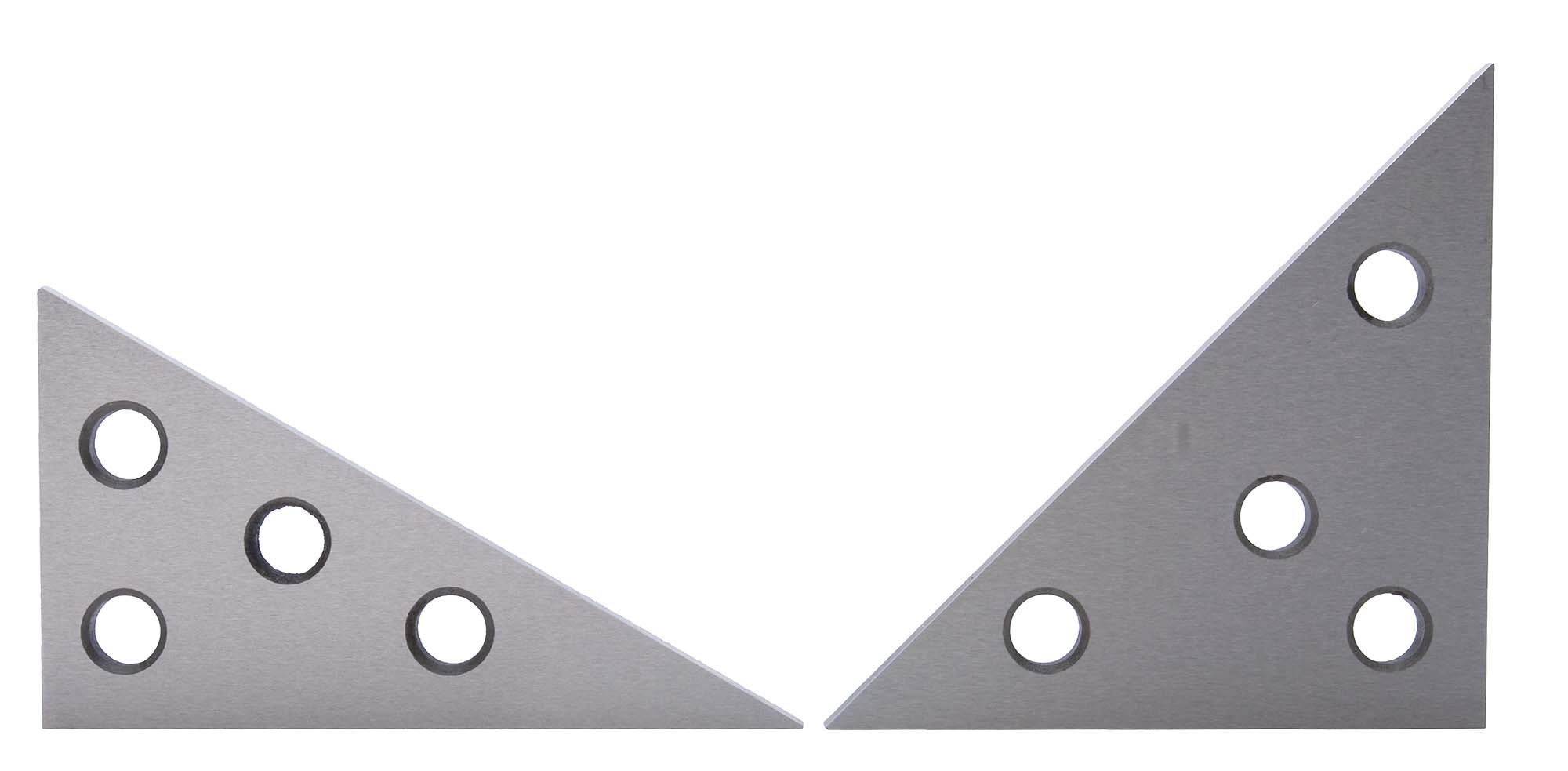 Price: $19.90
Description: Solid Angle Plates, Set of 2, 2127-0025
Hardened and Ground Steel.
One Plate is 30/60/90 Degree.
Second Plate is 45/45/90 Degree.
With Mounting Holes.
Set of 2 hardened and ground steel angle plates with mounting holes.
One is 30 Degree/60 Degree/90 Degree, the other 45 Degree/45 Degree/90 Degree.
Long side of each plate is approximately 4 inches.
Sorry, we're currently out of stock on this item.