6 Piece 5/8" Super-Lok Boring Set
Model #: APT-LC625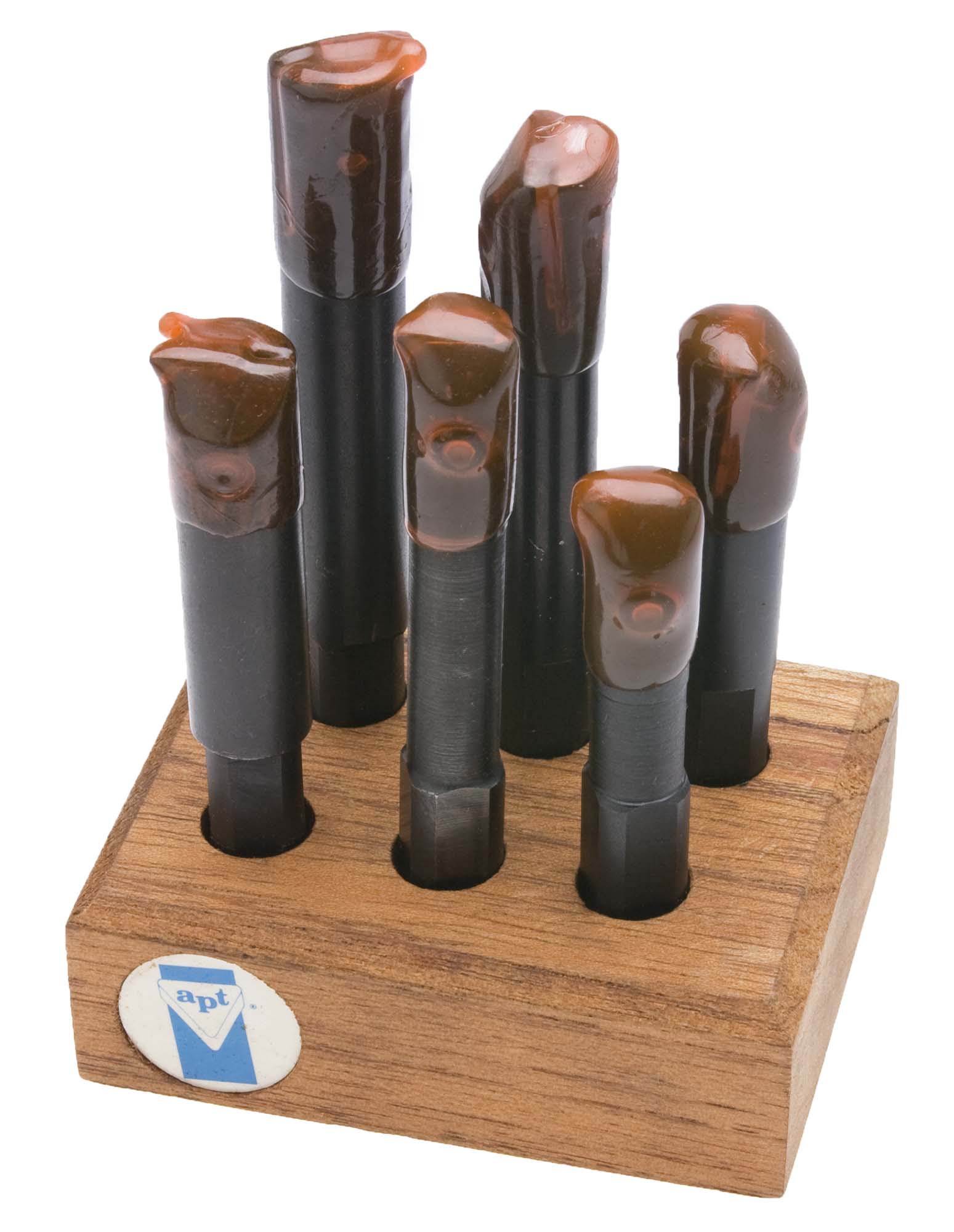 Price: $371.00
Description: 6 Piece 5/8" Super-Lok Boring Set
Set of 5/8" APT Super-Lok USA made boring bars in wood stand.
Insert is held rigidly by a unique clamp design.
The only replacement part is a common cap screw.

Uses standard triangle inserts without a hole, such as TPG 221 (1/4" IC) or TPG 321 (3/8" IC).
Each tool includes one insert.