Carmex Ultra Mini Threading Kit
Model #: CAR-KU60I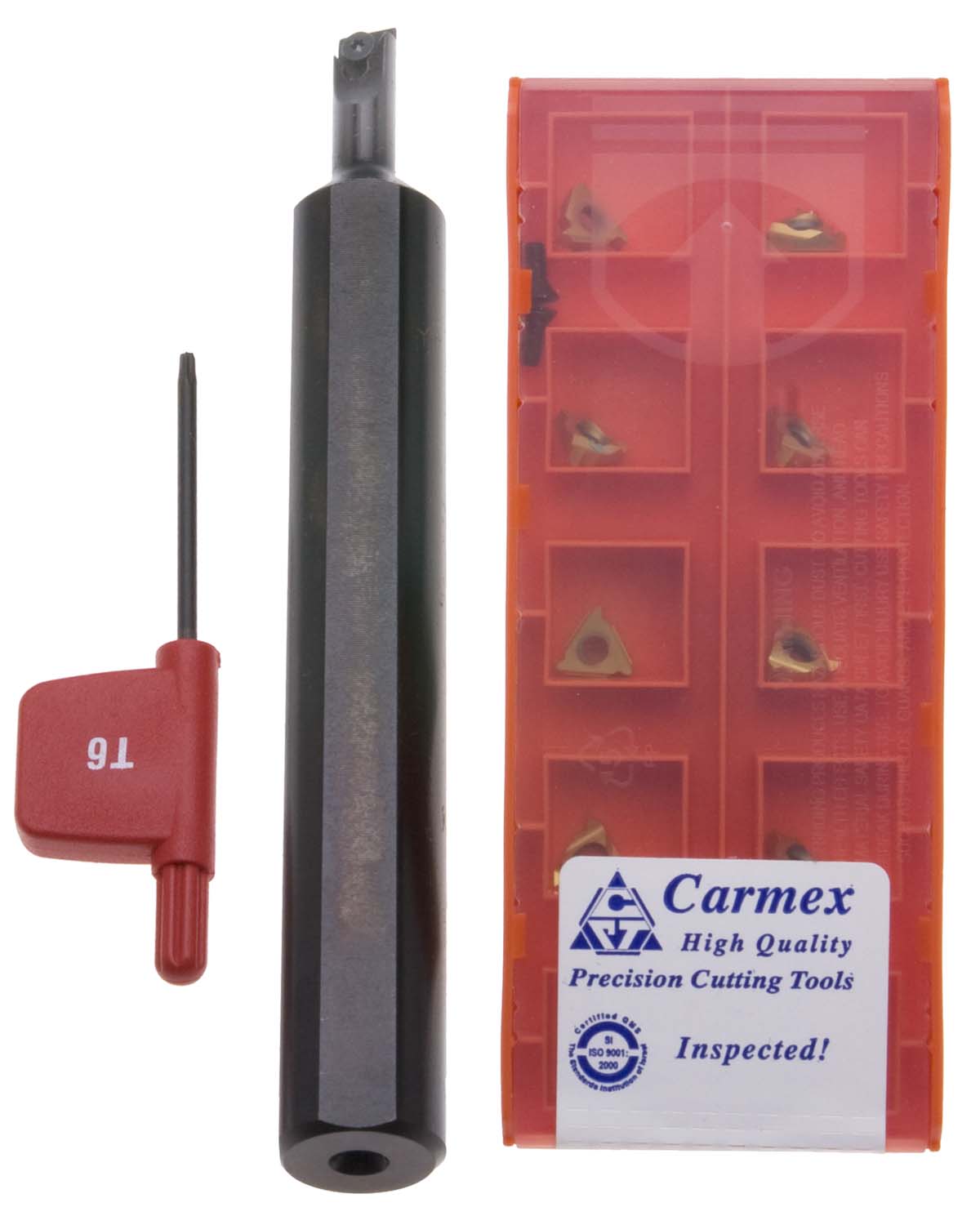 Price: $199.00
Insert I.C.: 6mm
Type: Ultra Mini
Min. Bore: .24"
Shank: 1/2"
Threads Cut: 20-48
Set of indexable carbide toolholder and inserts for internal threading.
Set includes Holder (Ultra Miniature) and 10, 10 Degree partial profile low speed coated inserts, grade BXC.
One partial profile insert makes many 60 Degree RH threads.
Full profile inserts are also available.
Replaces hundreds of taps, provides tight tolerances, never gets stuck.
Insert IC of the holder and insert must match.