GA-ANG18 Angle Gage Set - 18 piece
Model #: GA-ANG18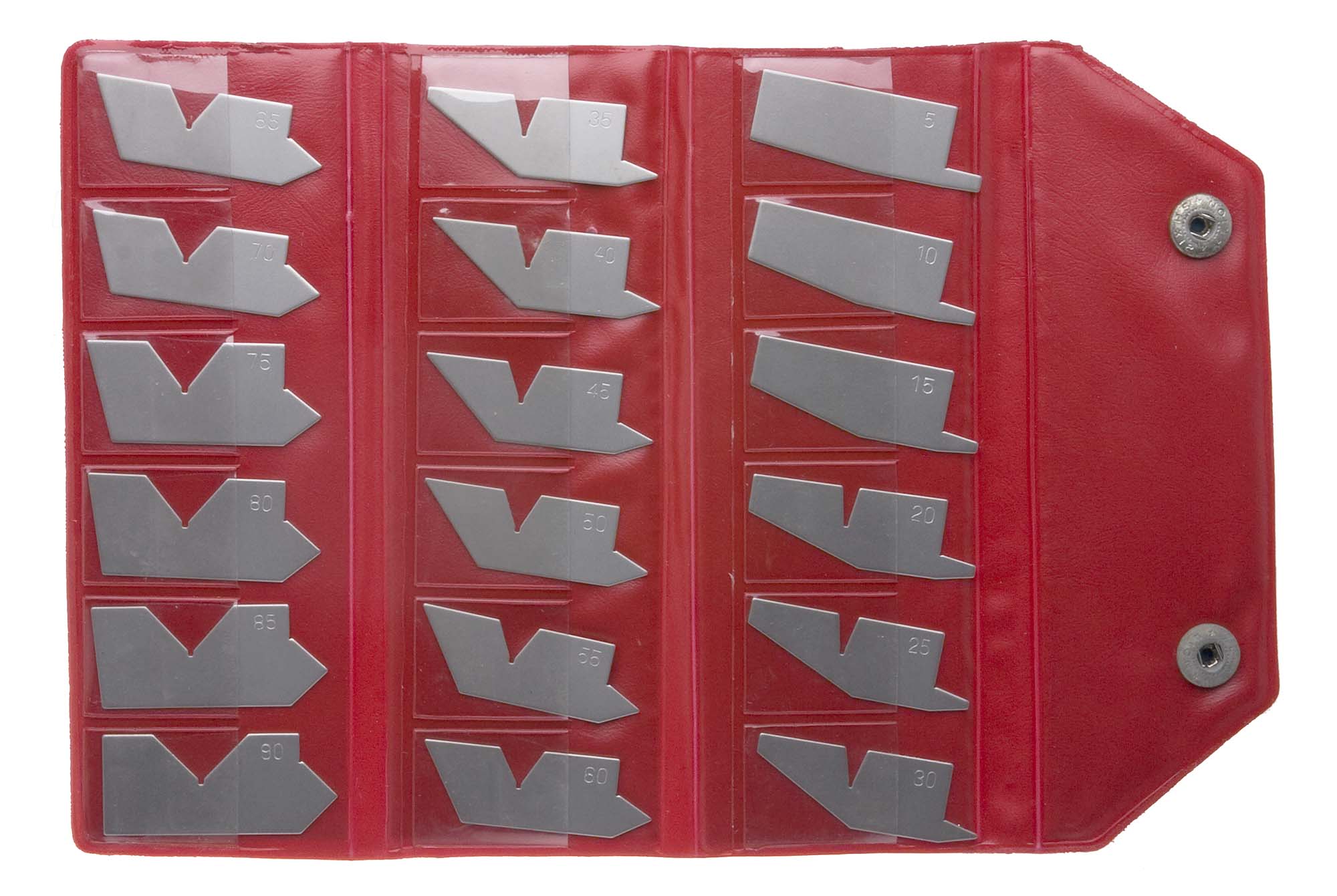 Price: $22.50
Description: Angle Gage Set
18 gages in a case.
8 gaging surfaces on each gage.
Checks primary, half primary, and complementary angles.
Angles 1, 2, 3, 4 are primary angles.
5, 6 are complimentary angles.
7, 8 are half primary.
18 separate gages for easy use.
Eight gaging surfaces per gage.
Each gage checks primary, 1/2 primary and complimentary angles.
Quick and accurate inspection of angles and I.D. or Outside Diameter chamfers, in or out of a machine.
Use to position lathe tools for chamfers.
Use to inspect angles on ground form tools and cutters.
5 Degree through 90 Degree primary angles, 95 Degree through 175 Degree complementary angles.