Nikcole SET 5 Mini-Groove Kit, 1/2" Shank toolholder plus 5 coated carbide grooving inserts .035-.073"
Model #: NIK-SET5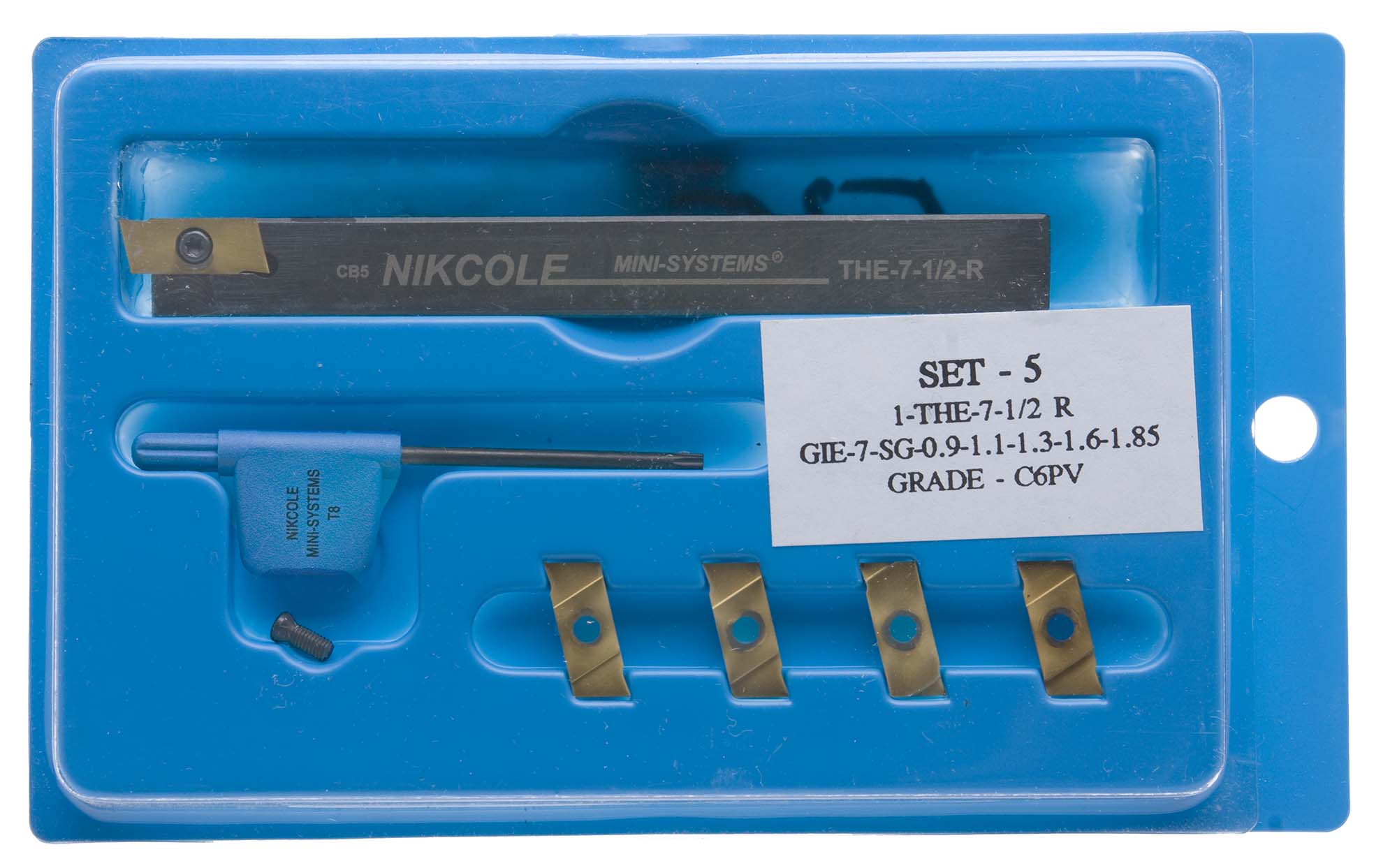 Price: $146.30
Description: Nikcole Mini-Groove Kit (1/2" Shank)
Set of 1/2" Sq RH Holder plus 5 inserts.
Inserts are .9mm, 1.1mm, 1.3mm, 1.6mm, 1.85mm
Grade C6PV TiN coated inserts.
Includes Key and spare screw.
The Nikcole mini-system is designed for cut-off and grooving under .078". Nikcole Mini-Groove kit contains 1/2" square shank right hand tool holder, 5 carbide TiN coated SG style grooving inserts, key, and extra screw. Widths of inserts are: .035", .043", .051", .063", and .073". Interchangeable with all Nickole Mini-Groove RH holders and inserts. (LH holders are required for LH inserts) Other inserts can be used for threading, turning, and full-radius grooving. 2 cutting edges on each insert. Made in USA.