Nogaflex Magnetic Base
Model #: NOG-NF1024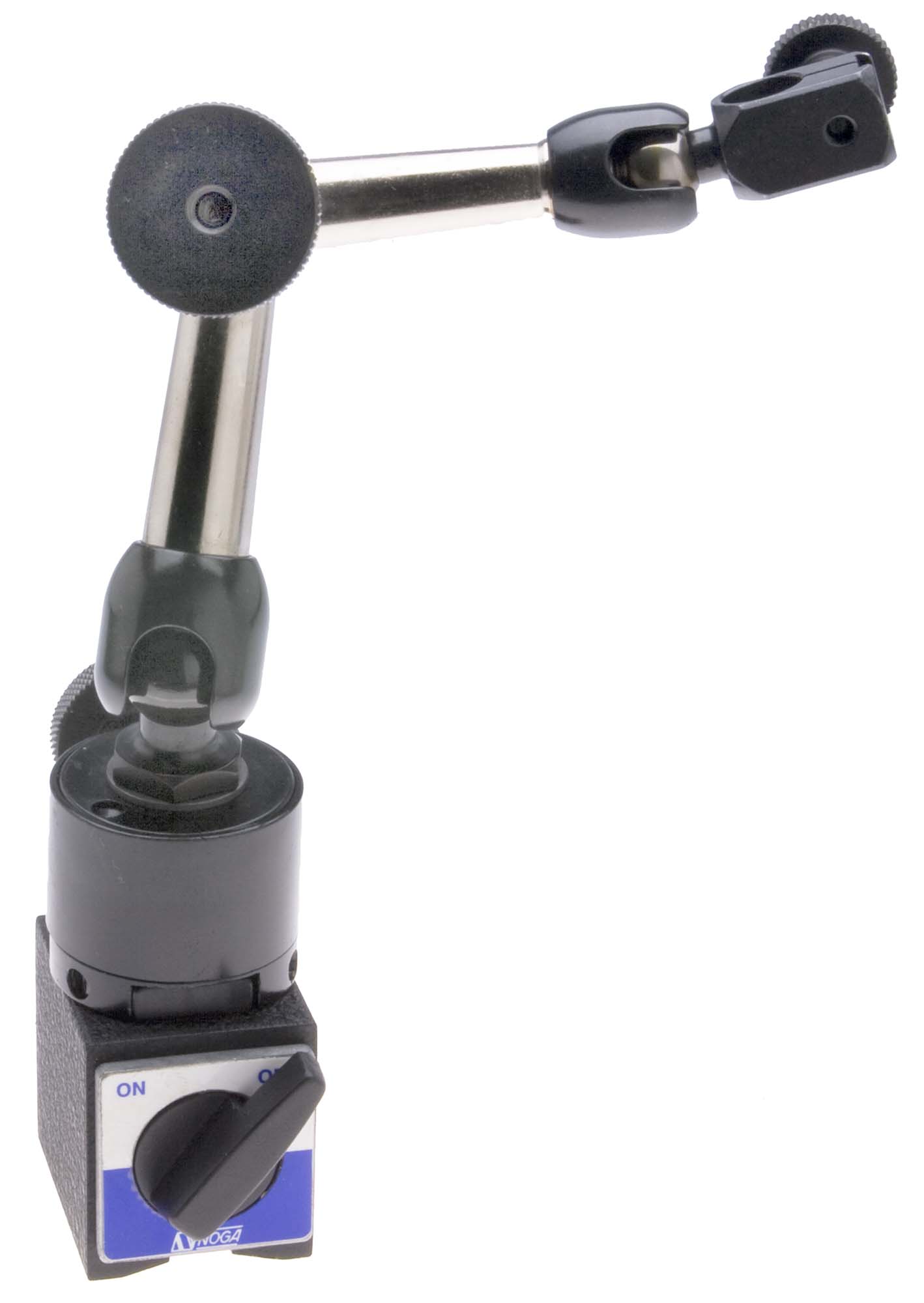 Price: $118.90
Description: Nogaflex Magnetic Base, 1205-0400
Unique, 5 axis, 3-dimensional holder.
Unique patented 360 Degree fine adjustment at the base.
Central locking mechanism with NOGA designed spring loaded bearing.
On/Off magnetic base.
Holds dial indicators with 3/8" stem and test indicator with dovetail.
Supplied also with adapter for 6mm.
70 lb pull.
Sorry, we're currently out of stock on this item.