Bison 7-805-0652 6" 3-Jaw Universal Lathe Chuck with 1 1/2-8 Threaded Back
Model #: TBC-6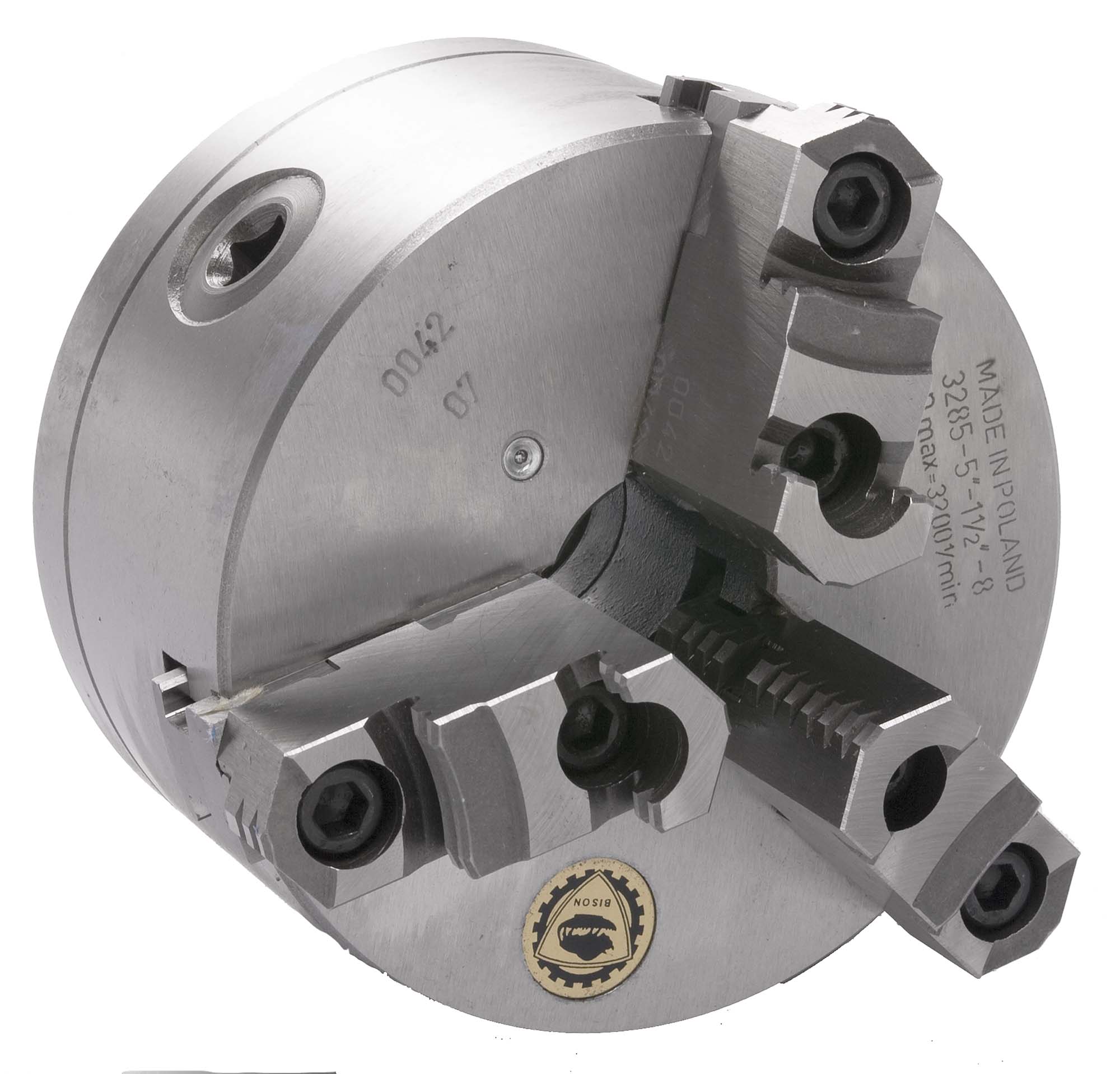 Price: $1,176.00
Description: 6" Bison 3-Jaw Univ Chuck- 1-1/2-8 Threaded Back, 1911-0275
Size: 6"
Back: 1 1/2-8
Type: P290
Semi-Steel.
Made in Poland by BISON.
TYPE P-290 includes 1 Set hard reversible top jaws and 1 set master jaws and key.
Type P290 can take soft top jaws for production jobs.
With threaded back to fit 1-1/2"-8 spindle.
Sorry, we're currently out of stock on this item.