36 Piece Metric (mm size) High Speed Steel Tap and Die Set
Model #: TDST-MM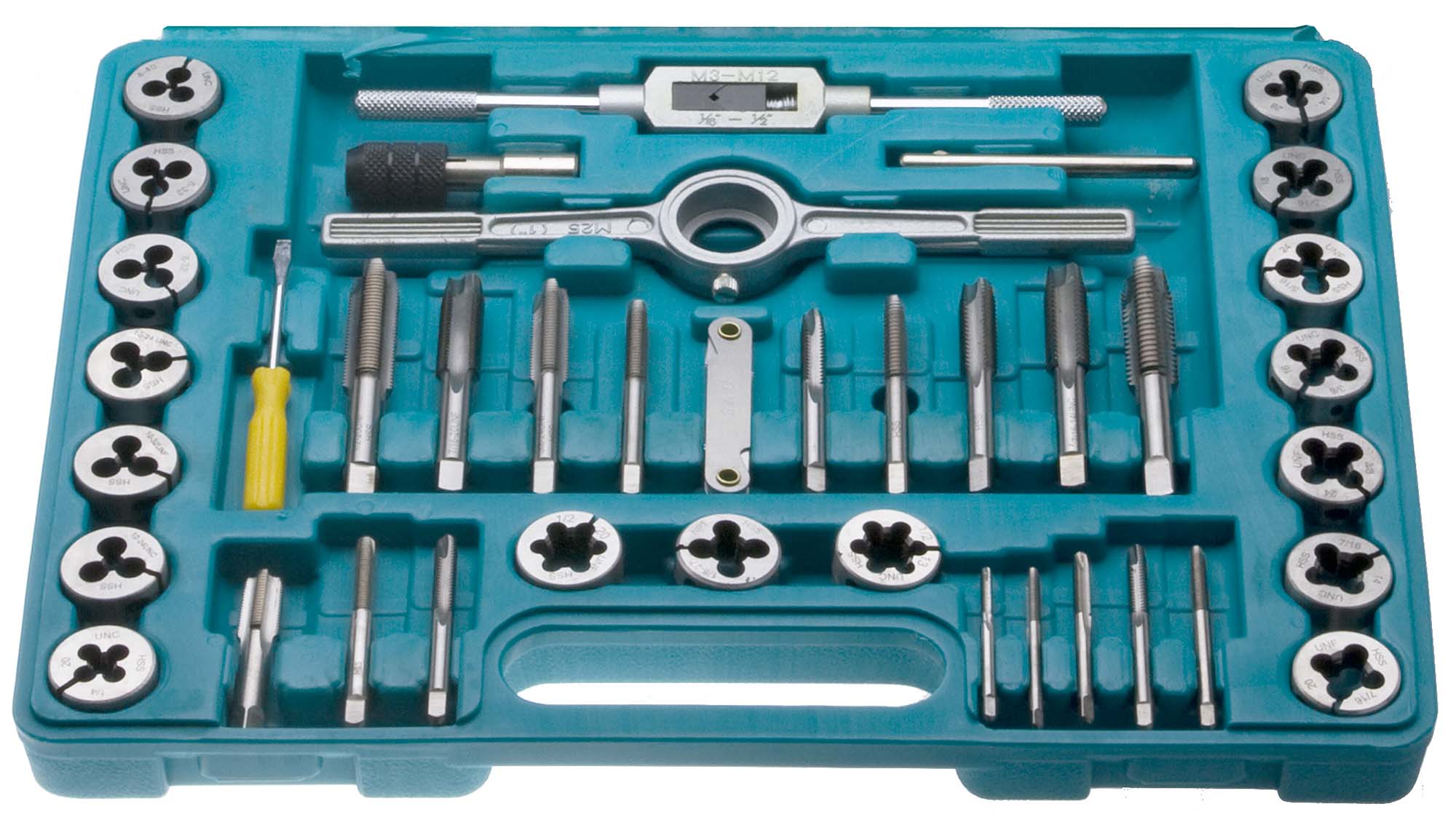 Price: $129.00
Description: 36 Piece MM Size HS Tap and Die Set, 0600-0555
High Speed Steel Tap and Die Sets put common sizes of taps and round adjustable dies in one handy location, when you need them.
High Speed Steel taps and dies will provide greater durability than the carbon steel taps and dies often found in sets.
Sets include case and the necessary tap wrenches and die stocks, screw pitch gage, and screwdriver.
Metric set includes 3x.5, 3x.6, 4x.7,4x.75, 5x.8, 6x1, 7x1, 8x1, 8x1.25, 10x1.25, 10x1.5, 11x1.5, 12x1.5, 12x1.75, 1/8 NPT. 1" OD dies, 1" die stock.